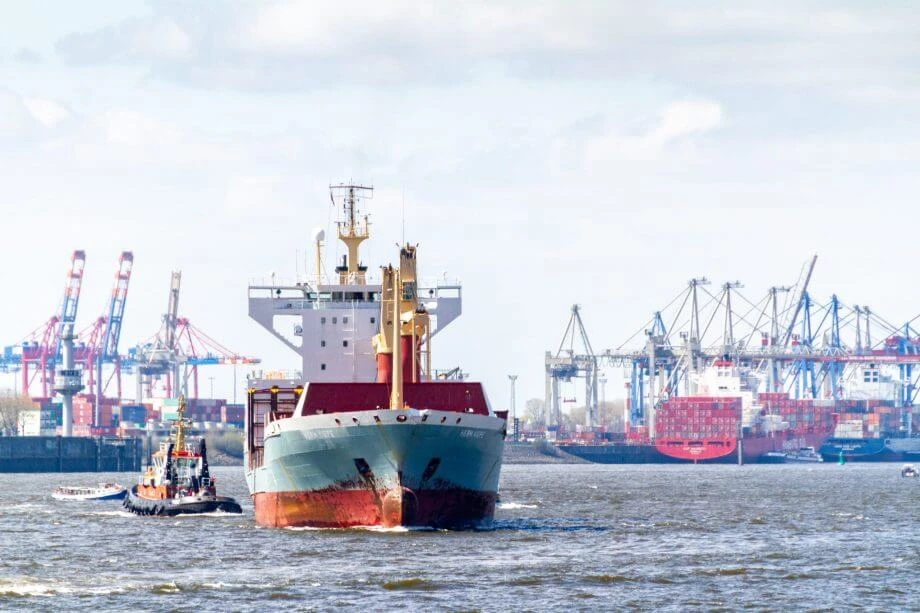 The 4 Biggest Challenges Faced by Freight Forwarders in 2021
Created on Jan 10, 2023
Updated on Feb 10, 2021
If we summarize 2020 into one word, it would be COVID, and the challenges left over from 2020 are likely to still affect your freight forwarder enterprise into 2021. However, 2021 offers freight forwarders a unique opportunity to digitally transform to distinguish themselves in a market saturated by commoditized offerings.
With freight demand skyrocketing and fewer containers available, forwarders need tech-savviness to navigate 2021 for greater profitability.
Below we've outlined the four biggest challenges you might face this year and some expert advice on how to overcome them.
1. COVID-19: High Demand Means Less Space
In 2020, experts generally agreed that demand for ocean freight services would decline. This was true for the first quarter of 2020, but since then until now, demand has not waned.
It's grown steadily. Despite lockdowns, the demand for consumer goods, PPE gear, and more have grown. Blank sailings and a decline in carriers' space didn't help the situation. Recovery vessels, used to keep weekly shipping schedules on time when ships fall behind, are no longer available.
In a complete U-turn from what experts expected, ocean carriers are maxing their capacity ceiling on many trade lanes. This means one thing, higher spot rates.
The FBX Global Container Index had a weekly price of $1,461 on January 3rd, 2020. By January 29th, 2021, this price was $4,087, or an increase of 279% from the previous year. This was unprecedented and continues to stump pundits in the industry.
We predict this trend will continue, and even when the COVID-19 pandemic recedes, the demand for freight will potentially boom.
Advice for Freight Forwarders
Speed is key, and gaining access to direct ocean carrier data is vital for booking customers' best rates. Likewise, space guarantees are now vital more than ever.
While previously, these guarantees were only purchased by shippers during peak season, it looks like they will be a staple in future freight procurement in 2021.
2. Freight Forwarder FreighTech and Digital Transformation in 2021
Ocean carriers are embracing technology to digitally transform their operations to streamline freight procurement to generate stable revenue channels. Trends in the industry showcase that ocean carriers that think and act like tech companies will have a competitive advantage. For example, towards the end of 2020, 53% of Maersk's short-term bookings were booked on their online spot platform. Likewise, at BlueX, we're building and delivering an online ecosystem to ocean carriers with online booking platforms, AI-driven analytics, and other FreighTech tools.
Freight forwarders must also digitally transform their services to align with ocean carrier FreighTech. Forwarders with instant access to ocean carrier information can offer the following data directly to customers in real-time:
Spot rate data
Space data
Schedule data
Tracking data
With the danger of commoditization weakening margins for so many freight forwarders, digital transformation could be a competitive advantage for your business needs in 2021.
Advice for Freight Forwarders
The above ocean carrier data is available through the BlueX API that connects freight forwarders to ocean freight data sources, ocean carriers. BlueX-affiliated ocean carriers continue to grow, with Yang Ming Marine and Evergreen Line joining BlueX, with more expected in the future. BlueX's systems are also designed with enterprise-class security in mind, ensuring your data is safe.
3. Increased Cybersecurity for Freight Forwarders
Ocean shipping hasn't been immune from cyberattacks in 2020. Four of the world's largest shipping companies underwent cyberattacks, with CMA CGM being the latest victim. Large ocean carriers haven't been the only victims either. Trucking and logistics companies were targeted too.
Freight forwarders need to prepare their systems to avoid or minimize the effects of cyberattacks. For example, failing to centralize cybersecurity strategies, using outdated antivirus tools, systems, drivers, and tools, and employees accidentally releasing sensitive information can result in devastating cyberattacks.
Such attacks can prevent your enterprise from servicing customers. Worse yet, if your system is not architected to protect customer information fully, such breaches can lead to substantial fines.
Advice for Freight Forwarders
We previously discussed how ocean carriers could protect their systems and customers from cyberattacks, and this advice still rings true for freight forwarding companies and includes:
Creating backups and recovery plans
Centralizing cyber and information security
Updating all software, tools, systems, and drivers
Training to prevent data leaks
BlueX systems are architected for high availability and with the latest in information security to give freight forwarders peace of mind. Some of the world's largest ocean carriers use our systems with its enterprise-class security features and best practices.
4. Post-COVID 19 Boom and Securing Freight in 2021
We predict that post-COVID 19, we will see a huge rise in demand for everything. Revenge travel is already a trending term in 2021, suggesting that tourism is likely to boom as hundreds of millions of people will travel more when borders reopen.
Logistics already underwent a boom during COVID-19. Likewise, e-commerce sales grew by a whopping 27.6% in 2020, and the revenge travel trend will likely emerge in ocean shipping as consumer demand explodes after over a year of lockdowns.
Advice for Freight Forwarders
What is true now will be true for the future. Speed is the key for freight forwarders to deliver real-time rate, schedule, and tracking data to customers. The BlueX API offers these capabilities and API booking features that can be integrated into your existing system easily.
Overcome Challenges in 2021 with BlueX
It's no longer a buyers market. Instead, it's a seller's market, and that's not ending anytime soon. With increasing freight demand and shrinking container supplies in an ever-growing digitalized ecosystem, 2021 will be a busy year for many freight forwarders.
Overcoming these challenges in 2021 will require freight forwarders to adopt freighTech to deliver greater transparency in ocean freight data to give customers the most streamlined experience to digital book freight.
A starting point to achieve this is to apply for the BlueX API and give your customers the data they need for their freight procurement needs.