Net 30/60 Day Terms
Free & Fast Registration
No Impact on Credit Score
Up to $1,000,000
Unlock Working Capital, Streamlined Logistics & Healthier Cash Flow
Fast access to funds
Funds can be available as soon as next day once approved.
Improve supply chain health
We pay your vendors on time so you can pay later and focus on growth.
Flexible payment terms
Choose your repayment terms each time you access funds.
Amplify your cash flow now with BlueX Pay-it-Later
How it works
Apply Online
Fast and free, with professional support
Submit an Invoice to BlueX
BlueX pays vendors on your behalf
Repayment in Net 30/60 Days
BlueX debits funds from your designated bank account based on your terms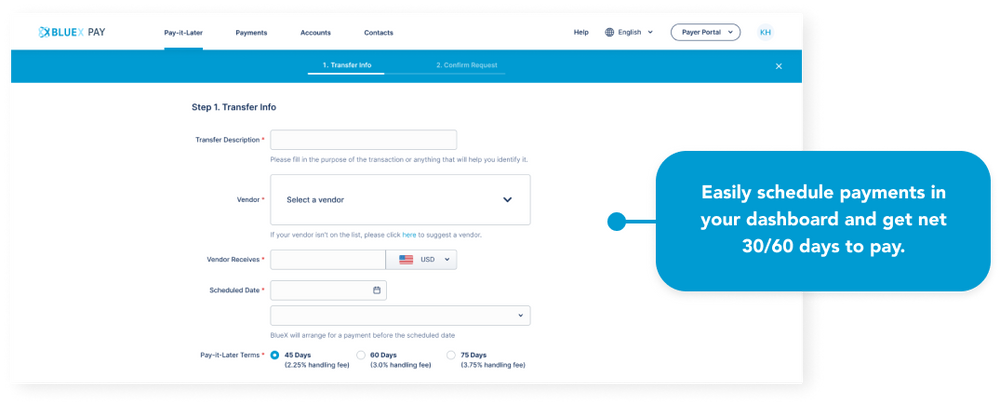 Join Our Expanding Network
Our Service Works with the Biggest Logistics Companies
We work with the world's largest ocean carriers and our network is quickly expanding

Flexible Pay-it-Later Solutions on Demand
Contact us at sales@bluexpay.com to talk to our team about how to access the funds and payment terms you need.