Security with Enterprise-level Protection
BlueX uses a combination of enterprise-grade security features and best practices with our applications, systems, and networks to ensure that your data is always protected, which means every customer can rest easy.
Our Corporate Practices
SOC 2 Type II Compliant Organizational Security
The SOC 2 Type II certification provides reasonable assurance that BlueX platforms meet the highest standards for Security, Availability, Processing Integrity, Confidentiality, and Privacy.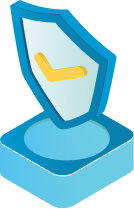 Cloud Security Used by Many of the Fortune 500
AWS Data Center: BlueX hosts data in AWS data centers that have been certified as ISO 27001, PCI DSS Service Provider Level 1, and/or SOC 2 compliant.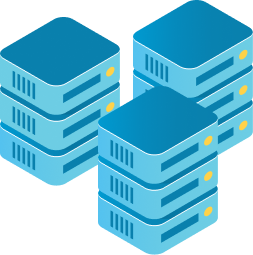 Architected for High Availability
Redundant Locations: AWS data centers in multiple physical locations
Microservice Architecture: Compartmentalized software allowing for resilience against external attacks or system failures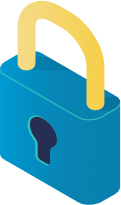 Data Encryption Using Enterprise-level Standards
Encryption in Transit: All data transmission is encrypted via SSL (Secure Sockets Layer)
Encryption at Rest: Stored data is encrypted using AES-512 bit encryption