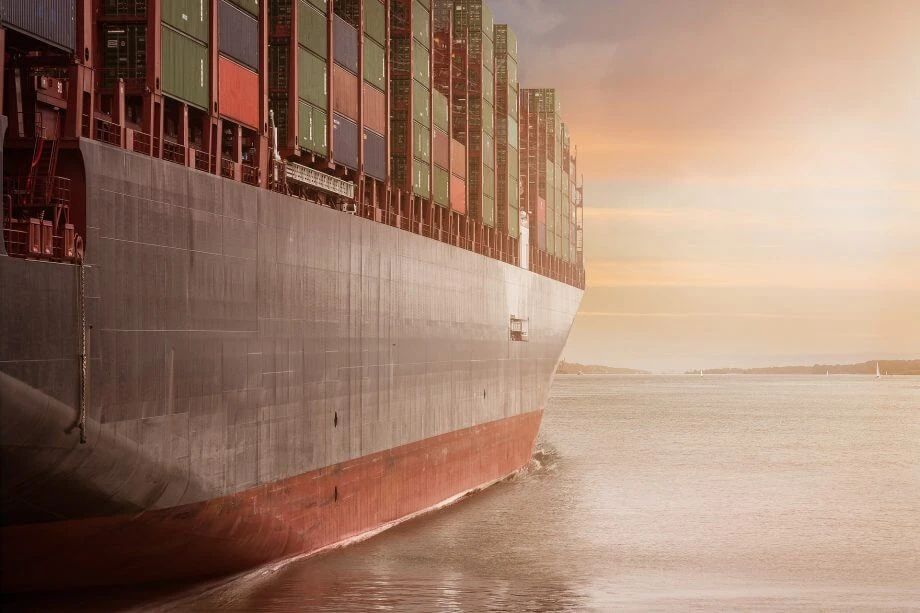 9 Ocean Freight Cost-saving Strategies
Created on Jan 11, 2023
Updated on Feb 10, 2020
Cost-saving strategies are never far off anyone's mind in the freight industry these days. From shippers to factories, margins are getting harder to maintain. Operational waste in shipping is sometimes just a reality of doing business, but there are effective strategies to reduce the misallocation of time and money to maximize your profits better.
Here are just a few ways to get you started on making some much-needed cost-savings that could drastically improve your margins.
1. Ship More Cargo Less Often Using FCL Instead of LCL
You need to make the most out of your containers by maximizing your cargo sizes each time you ship. For example, you should book FCL (Full Container Load) to ensure that you maximize your space on every 20ft or 40ft container. Shipping FCL will reduce your cost per unit, but there is a drawback. By shipping more cargo less frequently, you'll need to consider the possibility of increased freight warehousing costs. Additionally, you may need to evaluate how this will impact your supply chain and your cash flow.
LCL (Less than Container Load) shipments will cost you more per unit. This is because LCL combines consignments from different shippers and consolidates them together to fill 20ft to 40ft containers that would otherwise be mostly empty. However, the benefit of shipping LCL is that you can avoid freight warehousing costs.
While FCL shipping generally reduces ocean freight costs, you do need to think about other supply chain factors, such as warehousing, how often you ship, and if you have the flexibility to ship without much notice.
2. Avoid Shipping During Peak Months
With ocean freight rates being cyclical throughout the year, it makes sense to avoid peak months when PSS is added to rates due to an increase in the demand for ocean shipping. If possible, it's preferable to avoid peak shipping months between July to October and also during holiday seasons that include; Thanksgiving, Black Friday, Christmas, and Chinese New Year.
However, it may not always be possible to avoid peak months. Warehousing costs for any excess stock may not be tenable, particularly if you're forced to maintain a lower stock turnover. Freight forwarders and shippers don't have a lot of options against peak season surcharges, but here are a few tips for minimizing PSS that might help and include;
Negotiating for more favorable PSS adjustments
Considering freight forwarders with lower PSS adjustments
Booking on slower routes to reduce costs
Making sure to include a clause so that PSS can only be included in mutual agreements
If possible, avoid shipping during peak months. Your freight forwarder and wallet will thank you.
3. Find a Door-to-door Solution with Integrated Logistics
Having a door-to-door solution under one provider can reduce your ocean freight costs dramatically. By integrating your logistics supply chain, you'll be able to manage your inventory, create greater transparency, and lower your transportation costs.
While some ocean freight carriers are undergoing digital transformation to create Closed Freight Networks, we at BlueX created the Freight Commerce Platform (FCP). With our FCP, you can find the best rates. As we continue to build our network by partnering with a continuously growing list of 3PL providers, our platform will allow you to ship door-to-door while staying in one digital space.
4. Digitalize Your Shipping Processes
Without a digital structure for your shipping processes, you will inevitably run into massive inefficiencies that will cost you time and money. For the average shipper, it takes up to 24 emails, 100+ pieces of paperwork, 12-48 hours, and over eight phone calls to get a quote and book a cargo shipment. Inefficiency in shipping is costing you time and money, and should not be tolerated. Digitalization is a path towards greater shipping efficiency, and BlueX can help you to digitalize your ocean freight shipping. We offer the capabilities to do the following without the need for a subscription or service fees:
Consolidating bookings in one digital space
Faster bookings in minutes, not days
Gaining access to tier 1 rates
Streamlined payment capabilities
From carriers to freight forwarders, and everyone in between, there is a mini-revolution in 3PL services being offered to shippers to transform digitally. It's now not a question of whether or not you should digitalize, but simply when.
5. Understanding Customs to Cut Costs
Without strong industry knowledge on how to import goods into the U.S., you'll rack up costs very fast. Even with a competent freight forwarder, you may still find yourself running into some of these common customs mistakes in the U.S.:
Not choosing the correct customs tariff codes
Misunderstanding rules of origin
Using a wrong or incomplete country of origin marking
Not understanding U.S. customs valuations
You also need to think about a few elements when it comes to cutting import costs such as; importing from countries that will result in lower total landed costs, integrating your supply chain, and making sure all documentation is accurate and organized.
6. Use Freight Rate Marketplaces
There are a myriad of freight rate marketplaces springing up. While carriers like Hapag-Lloyd and Maesrk created their Closed Freight Networks (CFN) with an ecosystem with only their rates and services, others in the market have created more open marketplaces that allow multiple carriers and freight forwarders to offer their services.
By using freight marketplaces, you'll be able to compare rates, shipping schedules, and routes across dozens of carriers and freight forwarders, making your booking process streamlined. As well as that, many of these marketplaces are digitalized, such as the BlueX Freight Commerce Platform, and offer the following benefits:
Access to global sailing schedules from dozens of carriers and freight forwarders
Real-time cargo tracking and shipment alerts and notifications
Instant quotes and bookings online
Digital contract & rate management
7. Work with a Reputable Freight Forwarder with Transparent Pricing
You'd be surprised by how much a freight forwarder can affect your business. While most freight forwarders deliver on their promises, many provide inadequate services. For example, freight forwarders with confusing or unclear pricing structures can easily mislead you into not realizing that you're paying extra fees that are combined with others.
You may find that you're paying for services that you don't need that your freight forwarder never discussed with you. Fees can intentionally be hidden in pricing structures.
It's best to work with a reputable freight forwarder. Not only will they be able to provide references and testimonials from customers, but you should be able to find them on reliable databases such as the WCA. The good news is, you can always find a new freight forwarder if your previous one was negligent.
8. Outsource Your Transportation Department
For many large shippers and BCOs, having a transportation department can make sense, depending on the size of the operation. More often than not, in-house logistics departments can require more investment and time when compared to outsourcing options. The level of expertise, capital, and management is reasonably outside of the scope for most BCOs and shippers.
When it comes to outsourcing your transportation department, there are many options. BlueX offers a path to digitalize your processes as a potential option, but there are many options that may suit your operation better. No matter who you decide to outsource with, you should start to see the following benefits:
Cost reductions
Time-saving
Logistics streamlining
Reports and metrics analysis
9. Design Your Product's Packaging to Fit Your Logistics
The packaging of products is often overlooked as a consideration when it comes to transportation. However, packaging designs can lead to inefficiencies and waste when it comes to ocean freight. If your packaging is not designed with logistics in mind, you're setting yourself up for higher costs.
Transportation costs making up around 60% of most shipper supply chain dollars. As such, you need to think about how your products can be optimized. From choosing the right packaging material to selecting the right amount of protection, Chainalytics outlines everything you need to know about how to make your product's packaging fit your logistics.
How GreenX Can Help You Save Ocean Freight Costs
Evergreen Line's integration with BlueX — GreenX — can help you to find competitive rates on one of the world's most innovative digital solutions for shipping.