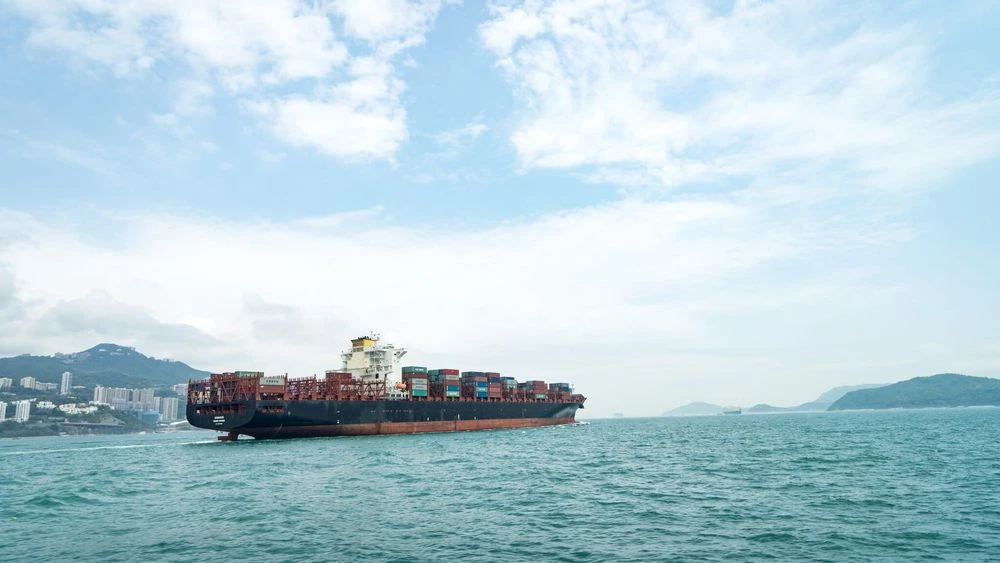 FreightTech Startup BlueX Trade Uses AWS to Help Ocean Carriers Digitize
Taiwan and U.S. based freight technology solution provider builds its highly scalable and secure freight commerce platform on AWS to make booking freight as easy as booking a flight
June 16, 2021 – Today, Amazon Web Services, Inc. (AWS), an Amazon.com company, announced that BlueX Trade, Taiwan's leading FreightTech solution provider, has streamlined the freight booking experience by building the first ocean carrier Freight Commerce Platform on the world's leading cloud. The platform, designed for shipping companies, is comprised of a white-label solution to search and book containers, and a Dynamic Pricing solution to determine how to price containers more accurately. The platform digitizes the processes that enable freight companies to more accurately forecast shipping demand, implement pricing structures, and increase freight booking productivity by up to 10x. Leveraging AWS's proven global infrastructure, industry-leading security and compliance capabilities, and the broadest and deepest suite of cloud services, including machine learning (ML), database, and analytics, BlueX Trade's Freight Commerce Platform is able to serve thousands of customers across thousands of international shipping routes with efficient and transparent digital shipping and management services.
Global shipping companies require flexibility to respond to changing customer demand for freight volumes. Using conventional freight management systems like paper documents, emails, and telephones for daily operations and communications means confirming a container order often takes at least two days. With its white-label solution, BlueX Trade can shorten the time that carriers spend booking freight from several days to a few minutes.
To allow customers to price shipping containers more quickly based on market demand, BlueX Trade is using Amazon SageMaker, a fully managed service that enables data scientists and developers to quickly and easily build, train, and deploy machine learning models at any scale, to develop BlueX Trade's Dynamic Pricing solution. The Dynamic Pricing solution can quickly match container supply with shipper demand, reducing the order confirmation time from two days with conventional methods to less than 10 minutes. The solution analyzes global supply trends, forecasts changing demand for containers, and allows customers to deploy dynamic pricing models for shipping containers and better price containers for their customers, which improves operating efficiency by an estimated 300%. BlueX Trade plans to deploy the latest AWS ML services, including Amazon SageMaker Data Wrangler, Feature Store, Clarify, Model Monitor, and Pipelines, and Internet of things (IoT) technology to further optimize the company's Freight Commerce Platform by adding capabilities which track the location, temperature, and condition of shipping containers globally.
Sean O'Malley, CEO of BlueX Trade said, "BlueX Trade is committed to digitizing the ocean freight industry to help our customers transform their business, which is why we decided to build the world's first Freight Commerce Platform entirely on AWS. By using AWS global infrastructure and advanced cloud capabilities, including machine learning services, we help our customers better forecast market demand, adopt accurate real-time pricing models, and optimize container management processes around the world without compromising on the highest data security standards. We look forward to using AWS's portfolio of capabilities to unlock the huge potential of the ocean carrier industry."
"With AWS, BlueX Trade can innovate new freight services and quickly scale them to cover customers across thousands of international shipping routes globally," said Robert Wang, Managing Director of AWS Taiwan and Hong Kong. "Using the broadest and deepest portfolio of cloud services, BlueX Trade sets a new standard for helping their customers manage shipping freight more efficiently. We are excited to support BlueX Trade and shipping companies as they digitally transform and rollout these new capabilities around the world."
About Amazon Web Services For over 15 years, Amazon Web Services has been the world's most comprehensive and broadly adopted cloud platform. AWS has been continually expanding its services to support virtually any cloud workload, and it now has more than 200 fully featured services for compute, storage, databases, networking, analytics, machine learning and artificial intelligence (AI), Internet of Things (IoT), mobile, security, hybrid, virtual and augmented reality (VR and AR), media, and application development, deployment, and management from 81 Availability Zones within 25 geographic regions, with announced plans for 21 more Availability Zones and seven more AWS Regions in Australia, India, Indonesia, Israel, Spain, Switzerland, and the United Arab Emirates. Millions of customers—including the fastest-growing startups, largest enterprises, and leading government agencies—trust AWS to power their infrastructure, become more agile, and lower costs. To learn more about AWS, visit aws.amazon.com.