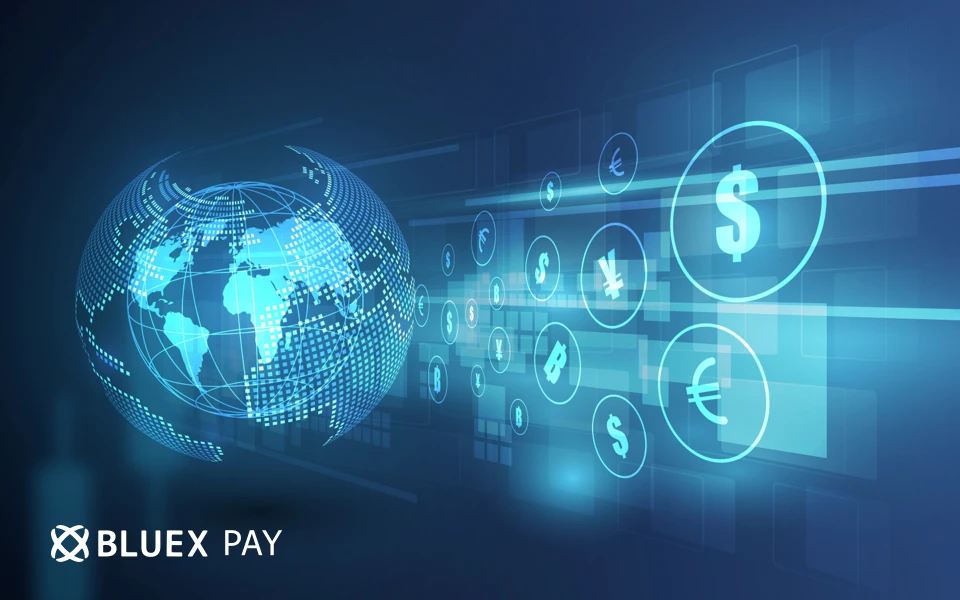 BlueX Launches Industry first B2B Payment and Checkout Solution for the Global Supply Chain
BlueX has launched the industry's first global checkout and payments solution to provide self-service checkout along with bank-to-bank payments for B2B companies in the freight and supply chain industry.
For carriers and supply chain vendors, BlueX Pay checkout enables global receipt of funds through an online checkout solution that supports payments on local rails, SWIFT, or through an "instant-on-BlueX" account-to-account transfer.
BlueX Pay checkout provides seamless payments for merchants so shippers, freight forwarders, NVOs, and other logistics players can make and receive faster, more efficient B2B payments.
The supply chain-focused payments solution allows BlueX to enable over 10,000+ enterprises on its platform with an ability to make payments to all major trade lanes in their local currencies.
January 26th, 2022 – BlueX Trade has announced the launch of BlueX Pay, a digital B2B payment and checkout platform that allows supply chain payers and vendors to make and receive payments online, easily, and globally. As an experienced leader in digitizing supply chain logistics, BlueX Trade has seen first-hand how the enormous friction in B2B payments reduces the speed and increases the cost of global commerce. BlueX sees the consumerization of B2B payments as a critical component to the growth of next-generation supply chains.
Throughout the COVID-19 pandemic, digital payments have become increasingly important as freight costs have risen and the need for making faster payments has increased. For example, shippers can encounter payment delays when attempting to get their cargo released at ports, which not only results in a delay of receiving the goods but also demurrage and storage fees. With BlueX Pay, a payment made on-network can reach the vendor's wallet within minutes, even if it's between the U.S. and Asia. This capability also supercharges BlueX's network of partners – such as the World International Freight Forwarding Alliance (WIFFA) – to offer digital payments to their thousands of freight forwarders, thus further connecting the global shipper network with a trusted payments infrastructure for trade.
BlueX Pay has built a solution for the supply chain and logistics industry to allow those on the network to offer global bank-to-bank transfers with settlements in as little as a day. Payers and vendors can now take advantage of major trade lane network coverage to pay freight invoices in local and international currencies. The easy-to-use BlueX Pay dashboard enables users to send, receive, and reconcile transactions in key-trading countries worldwide.
BlueX Pay furthers the BlueX mission of providing logistics players with trusted freight commerce and fintech solutions to sell, book, and enable payments. "We built BlueX Pay from the ground up to power B2B payments for global supply chains. We're empowering enterprises to make global freight payments more accessible, faster, and just plain easier," said Sean O'Malley, co-founder and CEO of BlueX Trade.
About BlueX Trade
BlueX is the supply chain fintech platform powering the freight commerce industry. As a combined freight marketplace and payments/pay-it-later service provider, the world's most successful logistics players trust BlueX to enable digital bookings and payments. BlueX also provides insights into customers' global freight shipments, enabling more profitable logistics for over 11,000 carriers and international shippers.For more information, please visit www.bluextrade.com and www.bluexpay.com.