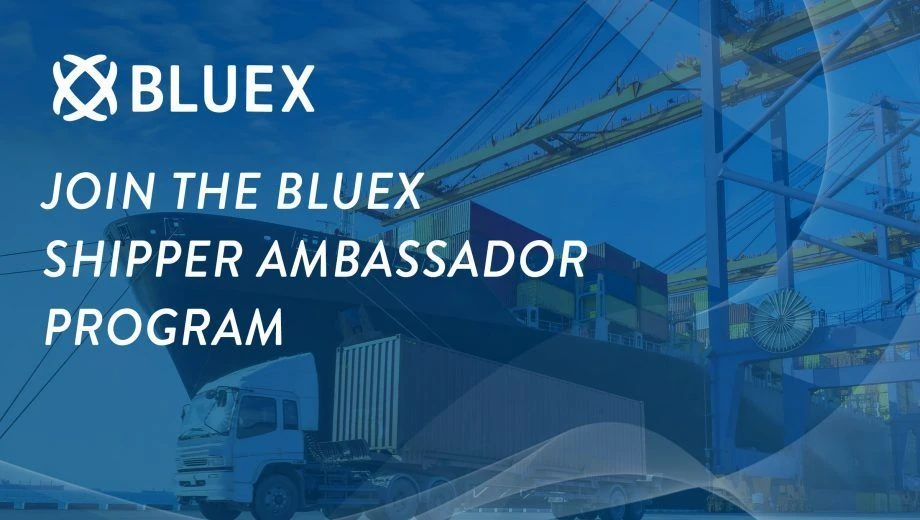 What is the BlueX Shipper Ambassador Program?
Created on Jan 11, 2023
Updated on Mar 19, 2020
Changing freight starts at the top with carriers. For shippers, we understand how difficult it is for you to voice your experiences and needs to carriers when it comes to improving processes for international shipping. You probably feel like passengers that are unable to drive any change.
By establishing the Freight Commerce Platform (FCP), BlueX is creating a new ecosystem that enables shippers to steer ocean carriers towards services that leads to an experience with greater efficiency. We now need influential and large shippers to join us on our journey to change shipping through the BlueX Shipper Ambassador Program.
Why the Industry Needs the Ambassador Program
The digital transformation of ocean carriers starts with you, the shipper. Carriers are beginning to realize their customer needs go far beyond online rate requests, and that they must start offering comprehensive digital solutions.
We want you to be part of Freight 2.0.
Benefits of Joining the Shipper Ambassador Program
Be part of an exclusive program that's creating a new upstream flow of information through BlueX that will call for carriers to join our FCP. The program will benefit you by:
Allowing you to be part of an exclusive shipper group
Testing new digital services offered by ocean carriers
Giving you access to BlueX's network of ocean carrier EDIs
Giving you access to new API integrations with your selected ocean carrier
Joining an exclusive panel of shippers to adapt freightech to match your shipping needs
In the last five years, ocean carriers have made strides in their digitalization strategies. However, they lack a crucial element in making Freight 2.0 a reality – shipper input.
By joining the BlueX Freight Commerce Platform and helping us to partner with carriers, you will also benefit from:
Real-time pricing metrics
Instant digital bookings
Specialized freight offerings (by each carrier)
New online 3PL services throughout the entire shipment cycle (as shown below)
BlueX has already partnered with Evergreen Line to create their digital booking platform, GreenX, and are on a path to showcase how revolutionary the FCP is for shippers.
GreenX — Success with Evergreen Line's Digital Solution
Since launching in February 2020, GreenX has been enabling customers with a frictionless shipping experience. From offering online quotes and rates to having access to Evergreen Line's digital port pairs, there are many benefits from signing up with our FCP-enabled carrier partner.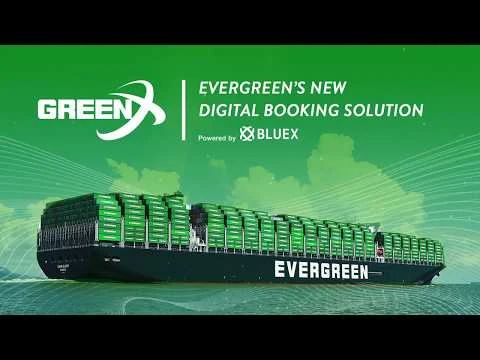 Join the BlueX Shipper Ambassador program and get these same benefits with your primary carriers.
The Growing Importance of the Demand Chain
The supply chain management (SCM) was once singularly important. However, as world trade became heavily integrated into the global economy, the digital merging of trade, logistics, and finance is fast emerging.
Thus, downward streams of information and services from carrier to shippers, although important, are no longer enough to allow ocean carriers to remain differentiated in the marketplace. Likewise, this flow of communication to shippers gives them the ability to communicate their needs directly to carriers.
Our Exclusive BlueX Shipper Ambassador Program aims to bridge the gap between those that book freight, and those that ship it.
Sending Information Upstream to Carriers
The demand chain is essential for the shipping industry to modernize. Shipper needs and ocean carriers must evolve their services to match customers' expectations as technology, geopolitical situations, and other issues occur.
With the BlueX Ambassador Program, we aim to showcase to carriers that their customers want access to digital booking platforms, with integrated third-party logistics.
Apply to Join the Exclusive Shipper Ambassador Program
We welcome influential shippers in the industry to apply to join our exclusive ambassador program to help carriers digitally transform. If you plan to apply, please be aware of the following criteria:
You should have a willingness to digitalize your ocean freight contracts on BlueX enabled carriers
You should have a willingness to enhance your carriers with the BlueX Freight Commerce Platform
Our FCP white-label solution platform gives ocean carriers the capabilities to create an integrated network that will revolutionize how you ship through freightech.
To apply, please click here and fill in an application form. We thoroughly vet all applicants with strict criteria to ensure our program is as influential as its members.
With your support as the largest and most influential shippers in the industry, together, we can engage in exclusive discussions with carriers to create more seamless digital booking capabilities and integrated 3PL services.