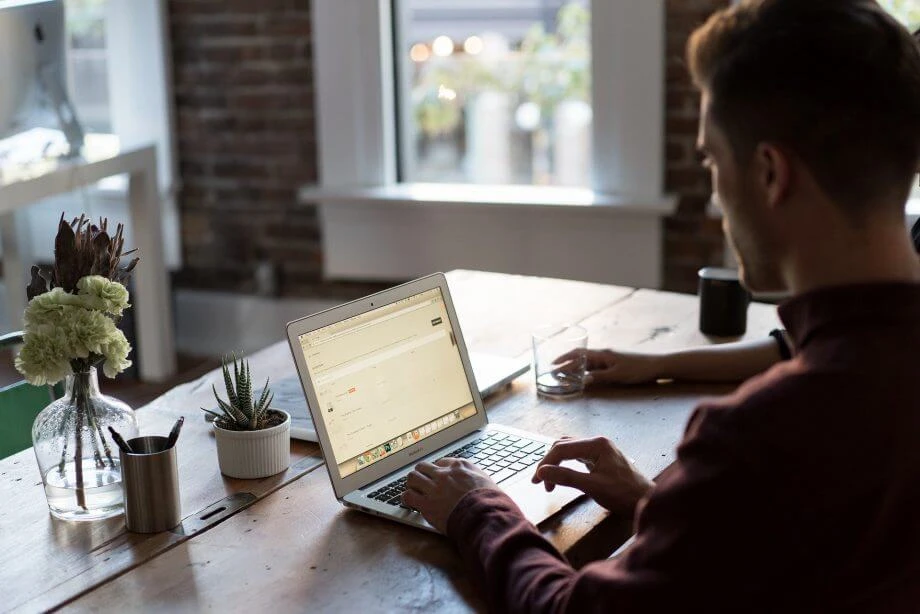 The Growing Importance of the Demand Chain in Ocean Shipping
Created on Jan 11, 2023
Updated on Apr 15, 2020
The demand chain is a vital component of modernization in the shipping industry.
Carriers need to create effective upstream communications through demand chains to learn more about customer expectations and match shipper, BCO, and freight forwarder needs with FreighTech and new services.
However, you might still be wondering, what is a demand chain in the world of ocean shipping? We're here to explain.
What is a Demand Chain in Ocean Shipping?
While the supply chain focuses on carrier input with cargo shipping and services, the demand chain focuses on shipper input to communicate what services and FreighTech they need. This chain depends on managing the relationship between carriers and shippers to deliver the best value to customers. In other words, the "customer" is at the center of all operations in the demand chain.
Some characteristics of ocean shipping demand chains include:
Mutual benefits for shippers and carriers
BCOs, shippers, and freight forwarders drive the chain.
Transparent and effective upstream communication
It isn't enough anymore for carriers to offer space on cargo ships. Carriers have already begun to understand the necessity to digitalize their operations. They understand the importance of offering a holistic experience to give shippers door-to-door solutions on digital space. As such, digitalization is an important factor in an effective demand chain in ocean shipping.
Supply and Demand Chain Digital Transformation
Ocean shipping supply and demand chains have been slow to digitalize. Most carriers and shippers have been unable to take advantage of the immense benefits of digitalizing their operations. For example, the average ocean carrier return on invested capital in the last 20 years has been only 2.6%. They've been unable to return their weighted average cost of capital of between 8-10%. However, carriers that are digitally transforming their businesses to offer door-to-door solutions and listen to their customers are seeing significantly higher returns.
We at BlueX understand that shippers want access to digital booking platform solutions. Such solutions are shown to improve carriers' profitability. However, carriers first need to develop effective upstream communication through a demand chain to fully understand their customers' needs and requests.
The Changing Chains in Ocean Shipping
While ocean carriers in the shipping industry have traditionally focused on the supply side—with a massive focus on TEU supply—the industry's future lies in demand-driven supply chains.
Despite being traditionally slow to change, today's carriers innovate their business models and services to make shipping more efficient. Many carriers now recognize that instead of only increasing their supply-side capacity, they also need to provide digital services and features. This is only becoming more apparent as COVID-19 disrupted operations.
Paramount to these services is shipper input through upstream communications with a significant demand chain channel. Without it, ocean carriers will find it challenging to transform their businesses to be more customer-driven.
New Services Through Ocean Shipping Demand Chains
Through upstream communication, shippers can recommend and decide how its ocean shipping supply chain operates. For example, shippers could request digitalization of the following services from carriers and connect via API integrations.
Online bookings
Instant quotes
Global container tracking capabilities
Access to trade services
International, real-time sailing schedules
Real-time alerts and notifications
Digitalized document management
We at BlueX have provided similar services and benefits through GreenX, Evergreen Line's digital booking platform.
Demand Chain vs. Supply Chain in Shipping
In ocean shipping, carriers are concerned with the supply-side as the main focus of their main offering in the supply chain through downstream communications. However, shippers are concerned with the demand chain as the upstream communication in this chain gives them a voice to request the services they require to ship cargo. Both upstream and downstream communications between carriers and shippers are essential for global trade to function.
Downstream and Upstream Communications in Shipping
In ocean shipping, both upstream and downstream communications have specific roles:
Downstream Communication - The flow of services and information directly from carriers to customers
Upstream Communication - The communication needed from shippers to inform and request carriers to make bookings, add services, or update processes
Downstream of information and basic services from carrier to shippers, although important, are no longer enough to allow ocean carriers to remain differentiated in the marketplace. Upstream communications give shippers the ability to communicate their needs directly to carriers.
Creating Transparent Communications with the BlueX White-Label E-Commerce Solution
As previously mentioned, digital transformation is essential when it comes to developer effective communication across your demand chain. We at BlueX understand this and have created the world's first ocean carrier White-Label E-Commerce Solution that offers FreighTech to facilitate the following digitally:
A ready-to-go white-label booking online platform
Rate and inventory management
Revenue management
AI-driven dynamic pricing
Automatic price notifications
Business intelligence reports