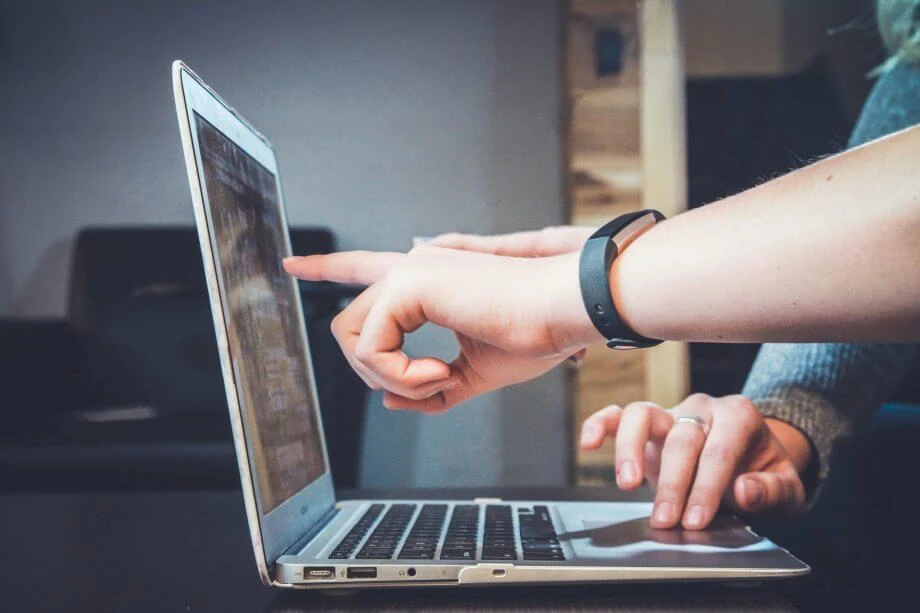 Ocean Carriers Investing in Dynamic Pricing in 2021 Will See Record Income
Created on Jan 09, 2023
Updated on Apr 14, 2021
Enterprises in logistics and freight rely heavily on their sales reacting to market forces to manually set ocean freight pricing. This is rapidly changing as market volatility has required sales teams to figure out how to react faster, so as to not leave revenues on the table.
In an ever-growing digitally-savvy industry, existing pricing strategies need to match the volatility of customer demand with inventory supply in a freight marketplace with enhanced pricing strategies powered by AI-powered FreightTech. We're here to help you (the Ocean Carrier) understand how to utilize dynamic pricing to enhance your pricing strategies and boost your bottom line.
How Do Carriers Price Ocean Freight?
Most ocean carriers base their freight pricing on a myriad of economic factors. Some factors that affect ocean freight rates include:
Market demand: Measured by the number of containers booked
Carrier Supply: How many containers are loaded at the ETD
Market Seasonality: The time of year and shipping lane
Other factors like the number of canceled bookings
While current pricing strategies can be effective, they do not enable ocean carriers to identify and forecast both opportunities and problems in real-time and in the future. This can be achieved with AI-driven pricing tools.
Dynamic Pricing Enhances Ocean Freight Pricing Strategies to Maximize Revenue
Dynamic pricing allows ocean carriers to anticipate and forecast pricing based on business analytics via market-driven data. Such enhancements elevate carriers from being price followers to becoming price setters.
Creating a digitalized and enhanced pricing strategy requires ocean carriers to decide if they want to build or partner for the necessary technology needed to take the leap. It will be most effective for ocean carriers to implement via third parties as it's likely the quickest way to market.
"The digital change in the industry has been massively accelerated and anyone not 'on the train' at this point needs to play catch-up real quick."
CEO of Sea-Intelligence Maritime Consulting, Lars Jensen Maersk instant quote usage nearing half of spot bookings, JOC, August 19, 2020
Note: As of the end of 2020, 51% of Maersk's short-term bookings were made on their digital spot market.
How Dynamic Pricing Enhances Ocean Freight Pricing
Ocean carriers with AI-driven dynamic pricing can react to supply and demand changes faster, leading to more sales. With that said, digital transformation is imperative to facilitate dynamic pricing. There are scalable strategies to transform ocean freight operations digitally, which can include:
Creating digital spot booking platforms such as Evergreen's GreenX
Connecting third-party integrators, freight forwarders, and shippers via API Integrations
Facilitating digital documentation for customers
Utilizing business intelligence insight tools to analyze asset allocation efficiencies
However, while these digital strategies can help ocean carriers address volatility better, the end-game for AI-driven dynamic pricing is improving the bottom line.
Boosting Revenue with AI-Driven Dynamic Pricing
Maximizing spot market revenue starts with accurately forecasting market pricing. Regular pricing strategies that rely on a limited data set are unable to fully maximize revenue, as shown below: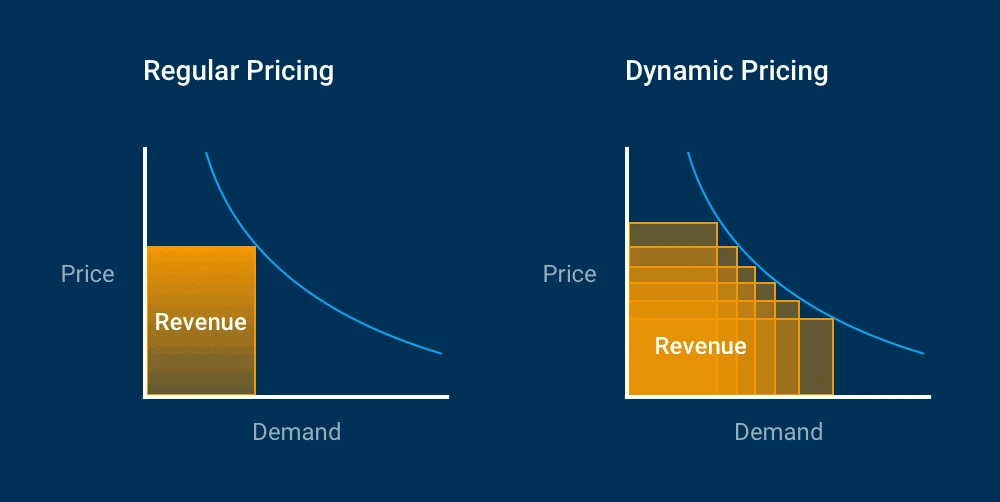 Carriers that use dynamic pricing to boost revenue accurately predict pricing with every market change using predictive analytics. This results in ocean carriers being able to match spot prices with market demand in real-time.
At BlueX, our AI-driven Dynamic Pricing is set via predictions powered by historical data, vessel inventory levels, and speed of sales over time, along with many other data inputs added as the industry evolves.
Increased Revenue Acts as an EBIT Multiplier
Ocean carriers are businesses that care about predicting and growing revenue. Dynamic pricing tools can increase revenue, and according to McKinsey, this can significantly improve ocean carrier EBIT.
"Recent experience tells us that pricing has the highest and fastest impact on profitability of all available improvement levers. Logistics companies that transform their pricing strategy can typically expect a revenue boost of 2 to 4 percent—which translates to roughly a 30 to 60 percent EBIT margin improvement."
Riccardo Boin, Ryan Gavin, Philipp Rau, and Jaron Stoffels Getting the Pricing Right in Logistics, McKinsey, December 8, 2020
By utilizing AI-driven Dynamic Pricing, as provided by BlueX, ocean carriers can increase revenue to boost EBIT margins.
AI-Driven Dynamic Pricing That Drives Strategic Pricing
Enhanced pricing starts with digital transformation and unlocking data needed to succeed. It takes the weight of executives, directors, and CEOs in ocean carrier organizations to see this vision of the future. For ocean carriers like Evergreen Line, Yang Ming Marine, and Maersk, that future is already here.
BlueX Dynamic Pricing allows you to analyze pricing to meet customer demands with the following:
Tailored AI-driven pricing algorithms
A dynamic spot pricing platform
Easy integrations with existing systems
Assistance from an expert team of data scientists
Enterprise-class information security