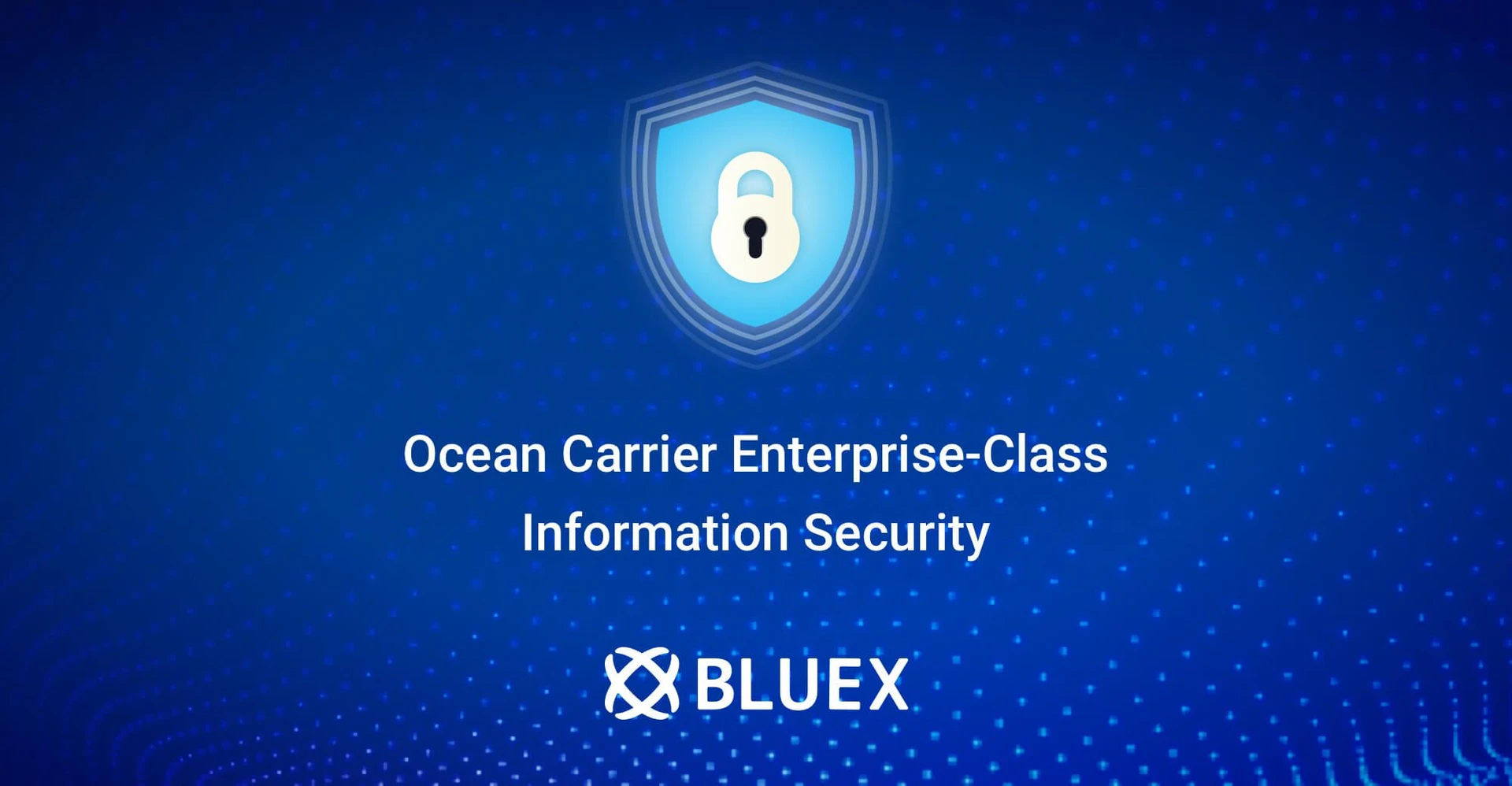 Ocean Carriers Continue to be Targets of Cyberattacks - How Prepared is Your System?
Created on Jan 11, 2023
Updated on Oct 21, 2020
In June 2017, Maersk lost an astonishing $300 million after falling victim to history's largest cyberattack. Originating in Ukraine and spreading globally, the NonPetya ransomware attack was potentially devastating.
Incredibly, Maersk acted fast enough to set up 4,000 servers and 45,000 PCs in ten days, and ended the attack with an executive stating that this would "usually have taken up to six months to complete."
Cyberattacks – A High Risk of Disruption to Ocean Freight Operations and Profitability
Despite the lessons learned in 2017, these attacks didn't end, and ocean carriers continue to be targeted.
With four Top 10 ocean carrier breaches in three years, it's important to ask yourself, "are my systems protected?"
Addressing this question is imperative in today's environment as attacks are becoming more common and are not always preventable. However, utilizing the latest technology in information security and using best practices, including an enterprise-class backup system, should be a standard part of any carrier's strategy.
At BlueX, we understand the importance of information security and architected our White-label E-commerce platform with the latest technology architecture and best practices. We also support a hot standby solution that runs parallel to carrier systems, which can be used during system outages or cyberattacks.
Ocean Carriers Need a Holistic Solution
There is a misconception that hackers create vulnerabilities, but the reality is that they exploit existing ones. Some vulnerabilities that hackers exploit that can lead to system outages and data leaks can include:
Not centralizing cybersecurity strategies across teams and departments
Inadequate antivirus tools that can't stop ransomware, trojan, and worm attacks
Employees mistakenly sharing sensitive data
Outdated systems, drivers, and tools
While all of the above vulnerabilities can sound like a headache to be managed continuously, there are some basic strategies to protect your ocean carrier system from cyberattacks, including:
Setting up backups and recovery plans
Centralizing and standardizing your cyber and information security
Keeping all software, tools, systems, and drivers up to date
Training employees to prevent leaking information
Performing risk assessments often
Following the above tactics and many more are still not enough, however. It is possible to plan thoroughly and still be a victim of a cyberattack. That's not necessarily due to vulnerabilities but is a fact of doing business when hackers relentlessly attack your system.
Investing heavily in cybersecurity and employing best practices is important. Likewise, creating backups to protect your data is equally vital to forgo system outages that will result in massive losses in reputation and revenue.
To prevent your operations from shutting down due to attacks, you need a holistic security plan.
We at BlueX can be a critical part of your solution.
How BlueX Secures Your System's Information
BlueX has built an enterprise-class information security solution from the ground up, providing carriers with the latest information security technology. Additionally, our solution provides a fail-safe to ocean carrier systems if they're compromised.
Some of the key benefits to ocean carriers to working with BlueX includes the following:
1. World-class Information Security with High Availability
The BlueX system has multiple redundant locations with AWS data centers in physical locations worldwide with backup cloud security that are all certified as ISO 27001, PCI DSS Service Provider Level 1, and/or SOC 2 compliant.
2. Virtually Isolated Systems
BlueX ensures your systems are all segregated into virtual networks that are isolated from each other, requiring permissions on a more fine-grain scale to prevent one hacked or downed service from affecting others.
3. Secure Data Encryption
Our solution allows you to encrypt both data in transit via SSL and data at rest that is stored using AE-512 bit encryption.
4. Secure Backups for Fast Disaster Recovery
BlueX software is compartmentalized, giving it the resilience you need against cyberattacks or system failures. Our system — which runs parallel to your own — ensures your enterprise can continue to service customers and create revenue, even as your core system remains down.
Get Started on Your Holistic Security with BlueX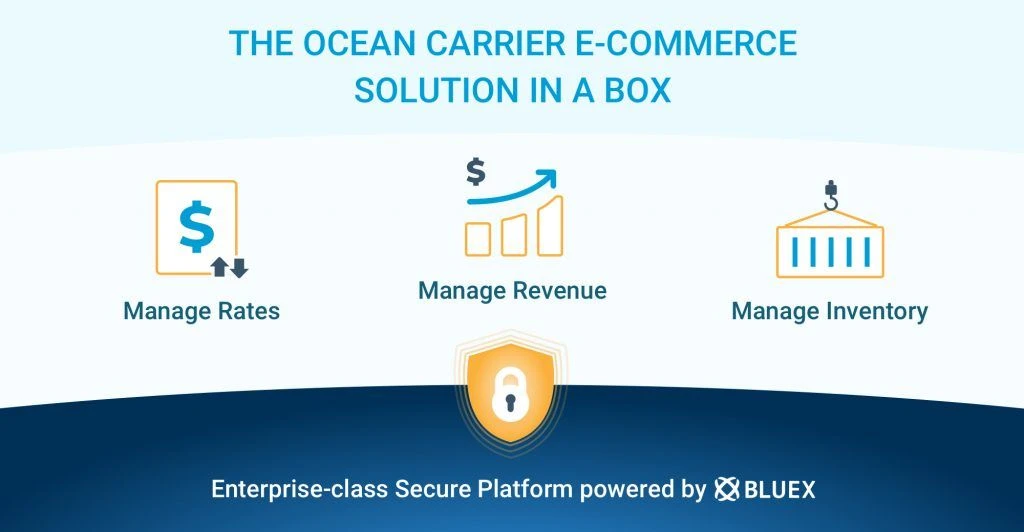 The BlueX Ocean Carrier White-label E-Commerce solution offers a holistic approach to digitalizing your ocean carrier operations for greater security and operational efficiency. By doing so, you can offer the best-in-class customer experience through a digitally transformed process with enterprise-class information security.