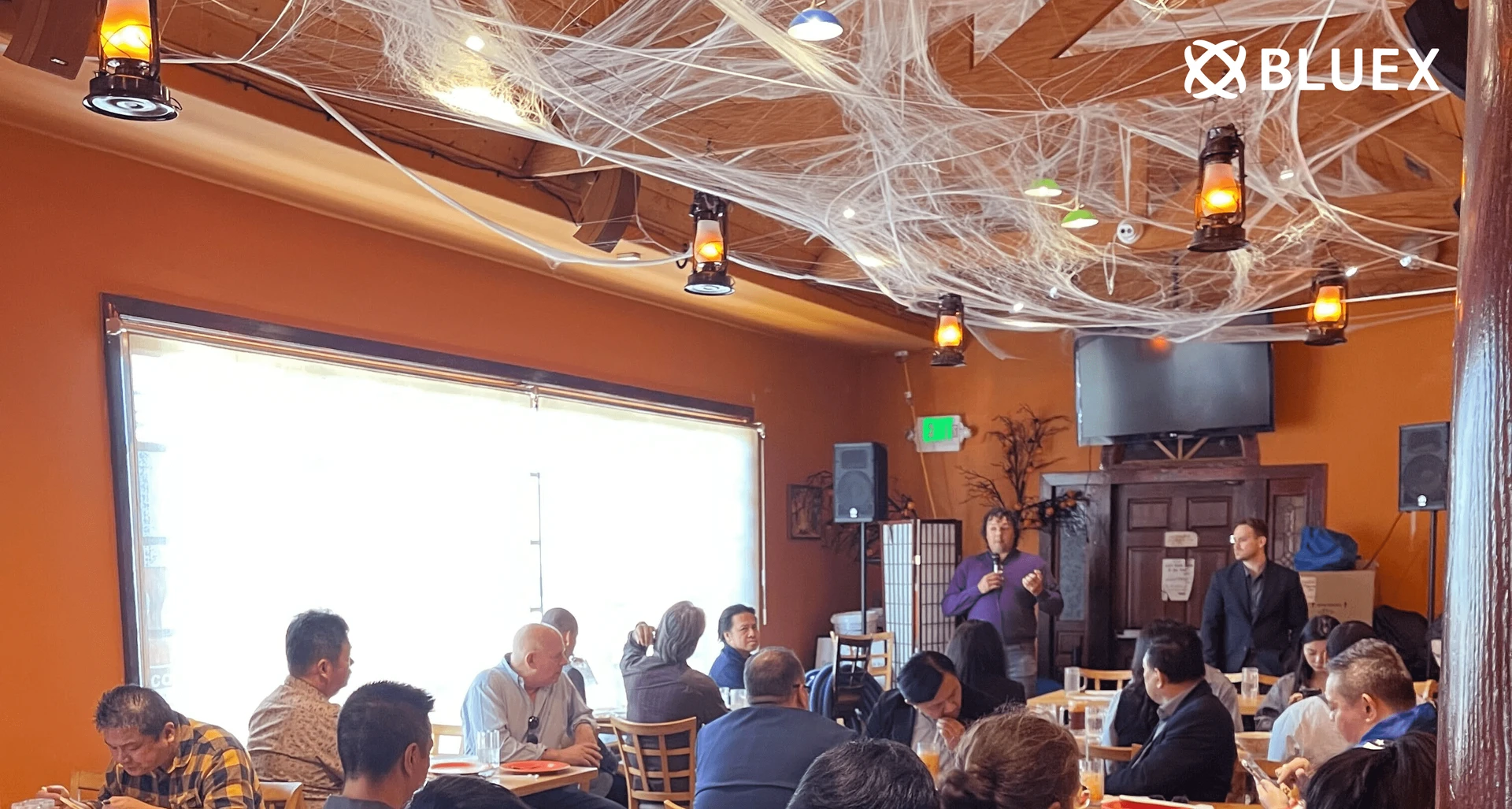 Supply Chain Industry Networking Opportunities
BlueX
Global Supply Chain
Blog
Created on Nov 21, 2023
Updated on Nov 21, 2023
Connecting the Brightest Minds in the Supply Chain Industry
At BlueX, we believe in the power of connection and collaboration. Our recent luncheon in California has been a great success. We had the pleasure of hosting an event that brought together the best in the supply chain business – freight forwarders, shippers, and diverse industry partners. It was a unique opportunity to meet other supply chain professionals in different sectors.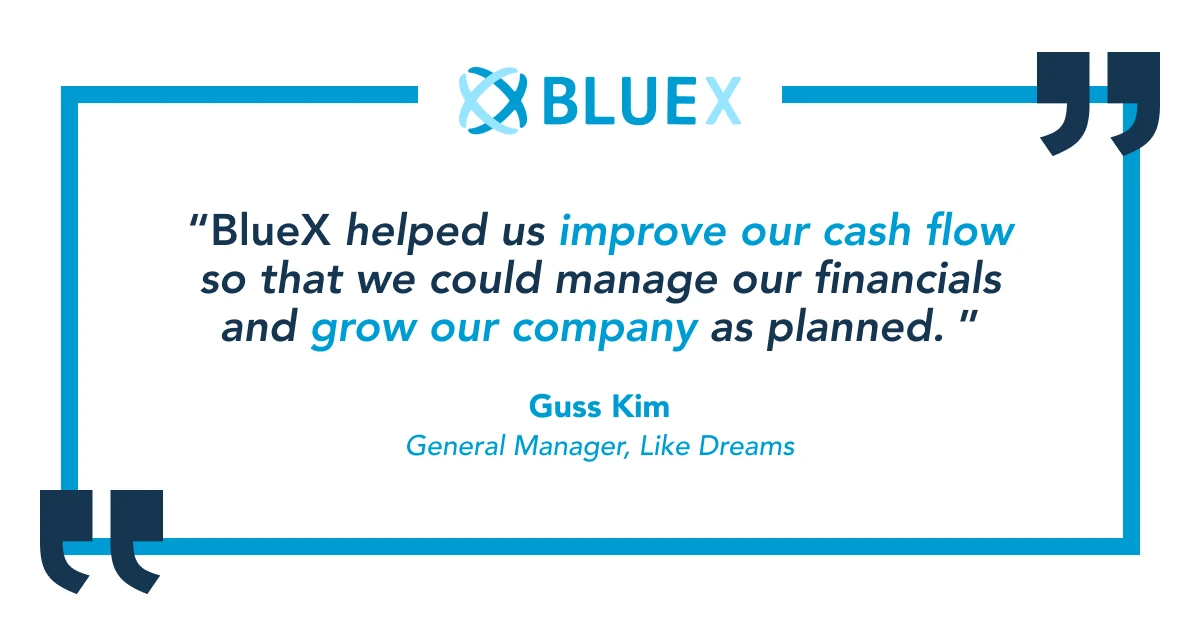 Impact Stories: Real Success in the BlueX Network
Our network is more than just connections; it's about tangible outcomes and success stories. Take, for example, one of our customers, Like Dreams in Vernon. Their journey with us has seen not only improved cash flow but also significant company growth. And it doesn't stop there; they've successfully received over $10 million in funds from BlueX. These are the stories that fuel our passion and drive our mission forward.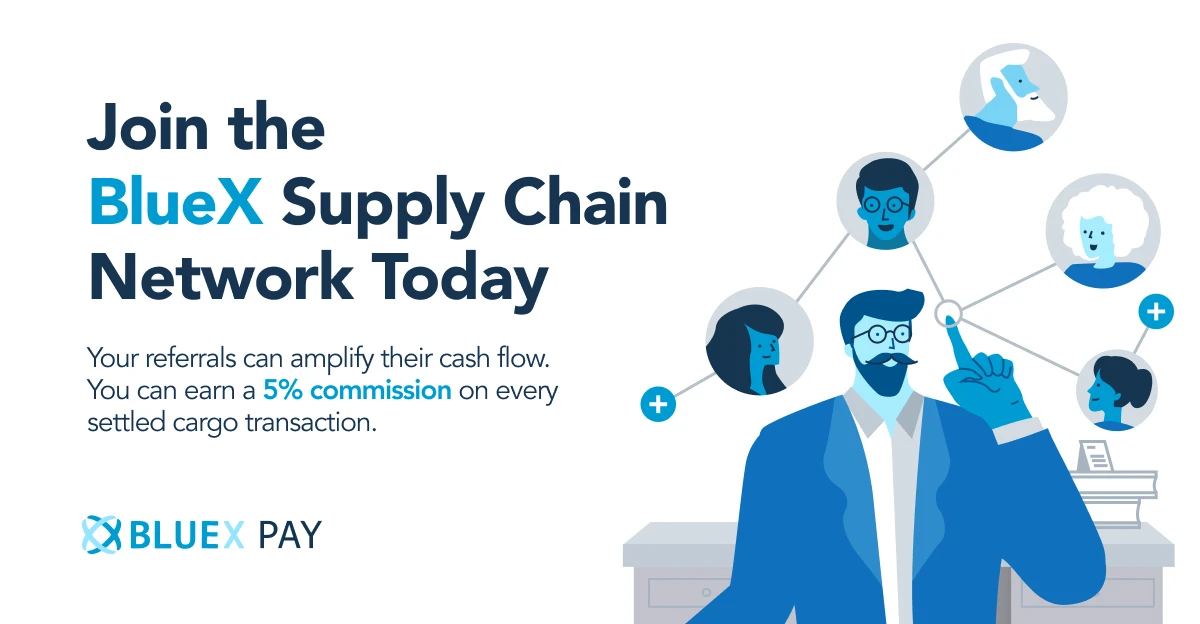 Opportunities for Growth: Grow Income and Cash Flow through the BlueX Network
We understand the challenges and needs of businesses in the supply chain sector. If your company or any you know are looking for working capital to foster growth, we're here to help. Engaging with BlueX means more than just financial support; it's about joining a network that propels you forward. And for those who refer companies to us, we're happy to extend a gesture of appreciation through a 5% referral commission.
Upcoming Networking Events
Our mission is to reach and benefit as many in the supply chain industry as possible. If you're interested in having BlueX host a luncheon tailored for supply chain professionals in your area, don't hesitate to reach out. We're always looking forward to hearing your thoughts and exploring the possibility of bringing the BlueX experience right to your doorstep.
FREE Lunch Networking
email us for the details!
November event
Date: Wednesday, November 29th, 2023
Time: 11:30 AM - 1:30 PM
Venue: Cerritos, CA
December event
Date: Tuesday, December 12, 2023
Time: 11:30 AM - 1:30 PM
Venue: Rancho Cucamonga, CA
Looking ahead, we'll announce more opportunities for networking and growth. Stay tuned for more information, and prepare to engage, connect, and expand your professional network.
Email us to sign up for the event for FREE: sales@bluextrade.com
Join us in celebrating success and creating even more opportunities for growth and development. We look forward to connecting with you soon!