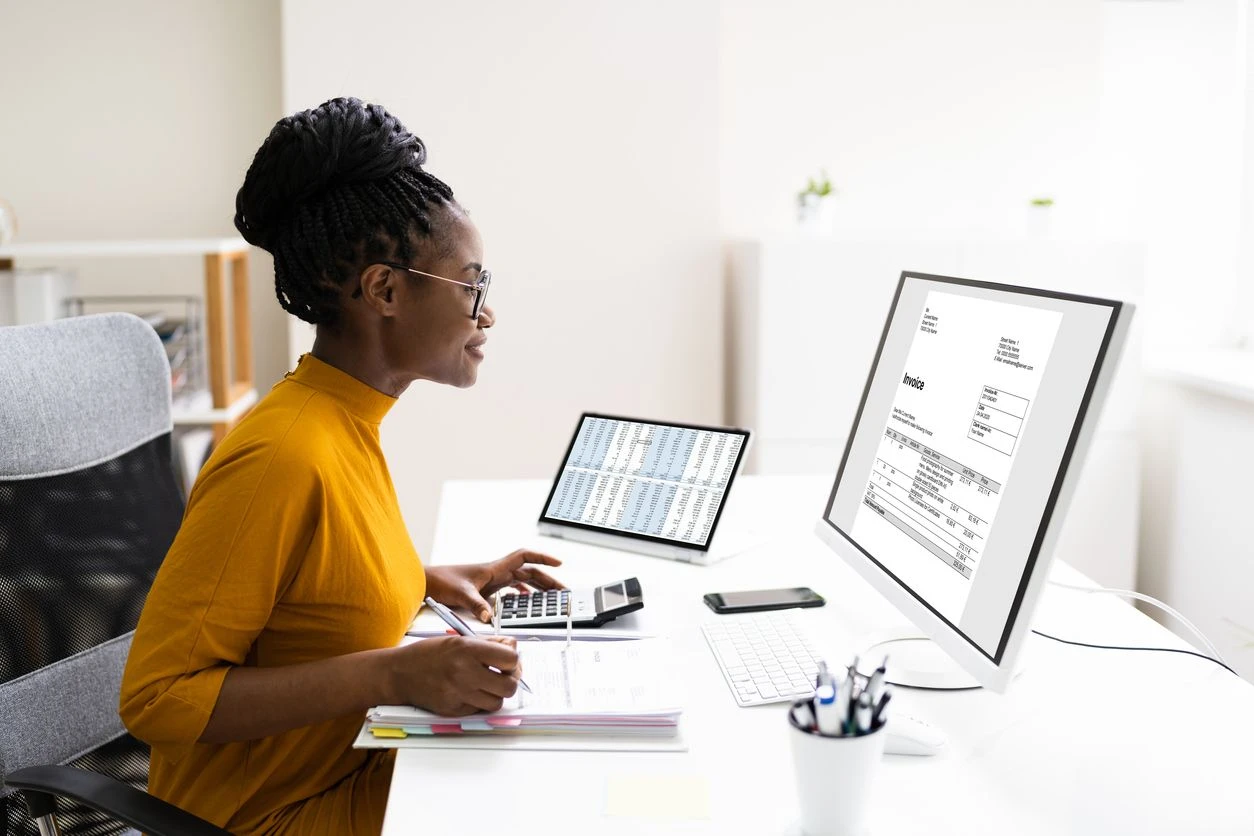 Streamlining B2B Accounts Receivable and Payments: Embracing Digital Transformation
Created on Jul 11, 2023
Updated on Jul 11, 2023
In today's fast-paced business landscape, traditional accounts receivable (AR) systems and reliance on physical checks are costing businesses new opportunities. The consumer experience has become streamlined, while B2B buyers face complexities and limitations in their purchasing processes.
To boost their growth, businesses must reimagine their AR processes to provide a best-in-class experience. Simultaneously, the growing trend of consumerization in B2B payments highlights the need for digitization and simplification. In this article, we delve into the drawbacks of outdated AR processes and highlight the imperative for businesses to reimagine their B2B AR systems. By embracing digitization, streamlining processes, and prioritizing customer experience, businesses can stay competitive and drive growth.
The Challenges of Traditional B2B AR Processes
Business buyers often face a less streamlined purchasing experience compared to consumers. While consumers have simpler needs, the consumer experience, such as paying by credit card, may not work well for businesses, especially when paper checks still account for approximately 40% of all B2B payments. Longer or more flexible payment terms, digital tools, and attractive terms are necessary for businesses to have a best-in-class purchasing experience. However, accessing these features often involves a manual and clunky process tied to supplier business hours. The paper-driven nature of traditional B2B AR processes further slows down the transactional experience and hinders efficiency.
The Missing Level of Simplicity and Competitive Advantage
The manual and paper-driven nature of B2B AR processes not only inhibits efficiency but could also cost firms repeat business. Amazon for Business is an example of a company that has gained a competitive advantage and attracted B2B customers away from traditional suppliers. By offering a simple and easy buying experience, including instant credit approvals, extended payment terms, and a one-click purchasing experience, Amazon for Business has grown to $35 billion in annualized gross sales. Simplifying the B2B experience and providing control and visibility into the purchase and payment process are crucial for attracting and retaining customers.
Transforming AP & AR Processes for Success
Legacy B2B payment processes pose risks and inefficiencies for suppliers. To adapt to changing expectations and behavioral drivers, businesses need to transform their AR processes. According to a PYMNTS survey, 70% of marketplaces expect accounts payable (AP) system transformations will improve their relationship with vendors. Automation AP/AR software and full-service solutions can streamline the order-to-cash process. These solutions digitize bills, enable online payments, automate reminders and payment processing, and manage the entire accounts receivable process. Implementing digital solutions eliminates manual inefficiencies, optimizes cash flow, improves the customer experience, and protects against the risk of non-payment.
BlueX Pay-it-Later, for example, offers a fully digitized pay-later tool that boosts your cash flow while helping you to enhance your supply chain relationships with on-time payments. BlueX pays your vendors on time, so you can have more time to pay and grow your business.
Key Benefits of Digitizing B2B Payments
Digital payments offer several key benefits for businesses:
Greater Security: Paper checks and manual processes are more susceptible to fraud. Digital payments provide increased security measures, reducing the risk of fraud attempts.

Time Savings: Automation and digitization allow for quicker payments and easier tracking, freeing up employees to focus on higher-value tasks. Digital payments eliminate the need to worry about manual paper trails.

Cost Efficiency: Transitioning to digital payments outweighs the upfront investment. Digital payments enable quicker settlement, improving cash flow and creating opportunities for growth.

Faster Payments: Digital transactions can be completed in seconds, eliminating the time-consuming processes associated with physical checks. Businesses can receive funds more quickly, providing more time for business growth.
The Inevitability of Digital Payments
B2B digital payments represent the future of the payments industry. Businesses must prioritize digital transformation to benefit from faster transactions, lower costs, enhanced security, and improved record-keeping. Checks pose liabilities in terms of processing time, costs, and potential for errors or fraud. The future of B2B payments is digital, and businesses need to embrace this transition to remain competitive. As fraudsters become more advanced, digital payments become an even more compelling option. The question is not if businesses should adopt digital payments, but when it will become the standard across industries.
Conclusion
In the dynamic business landscape, businesses need to move away from physical checks and embrace digital payments to thrive in today's landscape. Traditional B2B AR processes hinder efficiency and inhibit growth opportunities. Embracing digital payments offers greater security, time savings, cost efficiency, and faster transactions. The future of B2B payments is digital, and businesses that fail to adapt risk falling behind. By embracing the digital transformation of B2B payments, businesses can improve efficiency, enhance security, and position themselves for sustained growth in the modern business landscape.