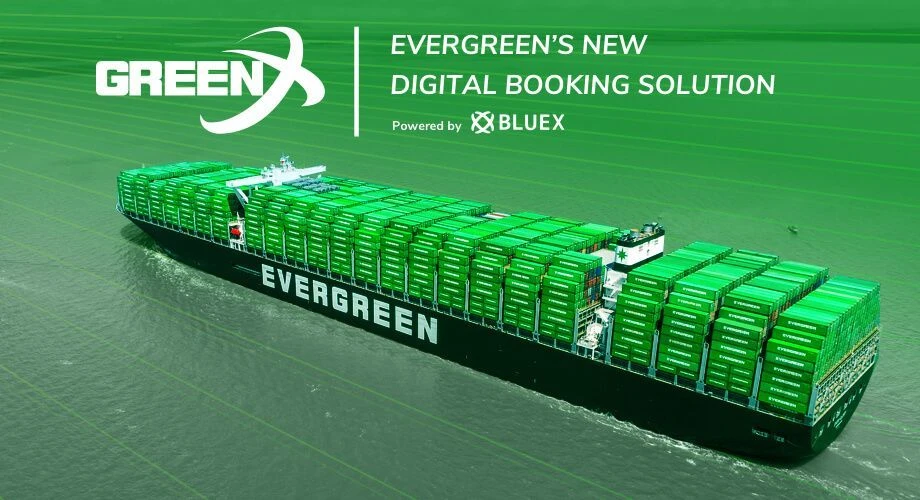 9 Benefits for Shippers Using GreenX
Created on Jan 11, 2023
Updated on Feb 17, 2020
GreenX is Evergreen Line's digital push to provide integrated logistics that are powered through a partnership with BlueX. By providing a digital marketplace to Evergreen Line through GreenX, our focus is to provide shippers the ability to easily digitally search for quotes and routes and book within minutes directly with Evergreen Line.
But what does this mean for shippers? To help you understand what joining GreenX can mean for you, here are 9 benefits of using GreenX.
1. Become an Early Adopter to Shipping Digitalization
Be part of the digitalization that is sweeping the shipping industry. While the mindset of "business as usual" will remain for the foreseeable future, profitable shippers will turn to new strategies to increase their revenue through the best-digitalized practices in the industry.
From creating greater visibility across your shipping processes to gaining valuable metrics that can guide your decisions on how to efficiently ship freight, Evergreen Line's GreenX is your pathway to realizing your digitalization strategy.
2. Gain Access to Trade Services
A large part of the BlueX white-label solution for carriers is to offer an integrated network of trade services. These services include:
Bookings
Trucking
Warehousing
Freight Financing
Cargo Insurance
Customs
Tracking
Payment
All of the above services will be digitally based on the GreenX platform. Providing trade services was perhaps the biggest game-changer we bring to carriers.
While many other solution providers focus on one of these above trade services, our goal has always been to create a holistic ecosystem that is open to all carriers and shippers to make shipping more equal.
Of course, the digitalization of these services into one space is also part of our larger strategy to digitally transform the shipping industry to be more profitable and efficient.
3. Save Time by Booking Online
It can take up to 24 emails, 100+ pages of paperwork, up to48 hours, and tons of phone calls to get an ocean shipment quote and make a booking.
Many third parties, despite their expertise and efficiency, are still at the mercy of dealing with separate parties outside of an integrated service. As such, they are usually unable to provide the same level of service and time-saving as GreenX.
4. Have Access to Digital Freight Quotes and Bookings
We've mentioned a lot about saving time and booking your freight online, but what does that mean?
Well, our instant rate quotes are instantaneous once you sign up for GreenX. Below are the steps that take only minutes to complete bookings.
Get an instant quote
Find a freight rate
Reserve your booking
Pre-pay for your booking or choose our freight financing options to pay later
Make payments
Manage your bookings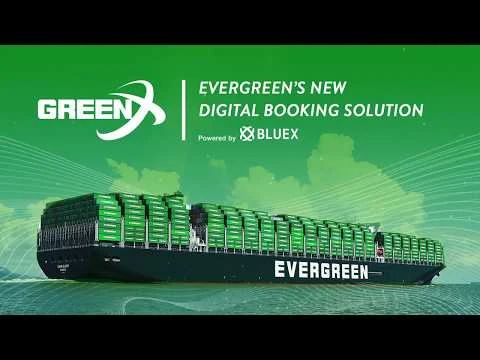 Again, there's no need to wait 12-48 hours to get quotes from third parties and make bookings. We've created a digital space to make booking freight as easy as booking a flight.
5. Global Freight Quotes and Booking
Digitally requesting quotes and booking freight doesn't need to be limited by the nine to five work hours, or by where your shipping partners are located.
With GreenX, you can find quotes, book, and manage all of your shipping on our digital platform 365 days a year, seven days a week, 24 hours a day.
As freight rates continue to be volatile in 2020, having the flexibility to make bookings at the right time is essential for all shippers. GreenX offers a solution that gives you the elasticity needed in shipping.
6. Have Digital Access to Evergreen's Port Pairs
In 2020, being digitally connected is more important now than it has ever been. While the airline industry has drastically outpaced most players in the ocean freight industry, there are still carriers taking action to transform digitally.
For example, Evergreen Line's digital freight platform connects you to all major international port pairs and trade routes with guaranteed secured space.
7. Help Shape the GreenX Digital Service
Be actively part of shaping your own digital shipping experience. The GreenX platform is powered by BlueX and was designed around the knowledge from experts in freight, shippers, and carriers.
With direct feedback, you can give the input to help design the most streamlined experience for booking and managing your freight. BlueX's excellent customer support and nimble team can take your feedback quickly and provide new features that you may need to integrate with your own way of doing business.
8. Signing Up for GreenX is Free
The GreenX platform is not a subscription-based service. It's open to anyone looking to ship freight internationally through Evergreen's Line's network.
You only need to register online, and once you're accepted, you'll be able to request instant freight quotes for rates across all of Evergreen Line's major port pairs and manage your bookings in one digital space.
9. Save Costs With GreenX
With all the above reasons to join GreenX, you can see that the platform isn't a solution to a single problem in the shipping industry. It's positioned as a means to transform how carriers and shippers interact and to sustain and create revenue for carriers, while also reducing costs for shippers.
From saving you time and costs by streamlining everything from the time needed to find a freight quote to directly making a digital booking with Evergreen Line, we're digitally transforming freight.
Get Started on Evergreen Line's GreenX Platform
Ocean shipping is changing. From carriers to shippers, the economic realities of competing in a digitalized world have finally caught up.
The question is, are you ready to start taking advantage of digital transformation to save costs and streamline your business? If your answer is yes, sign up with GreenX and discover the future of ocean freight.