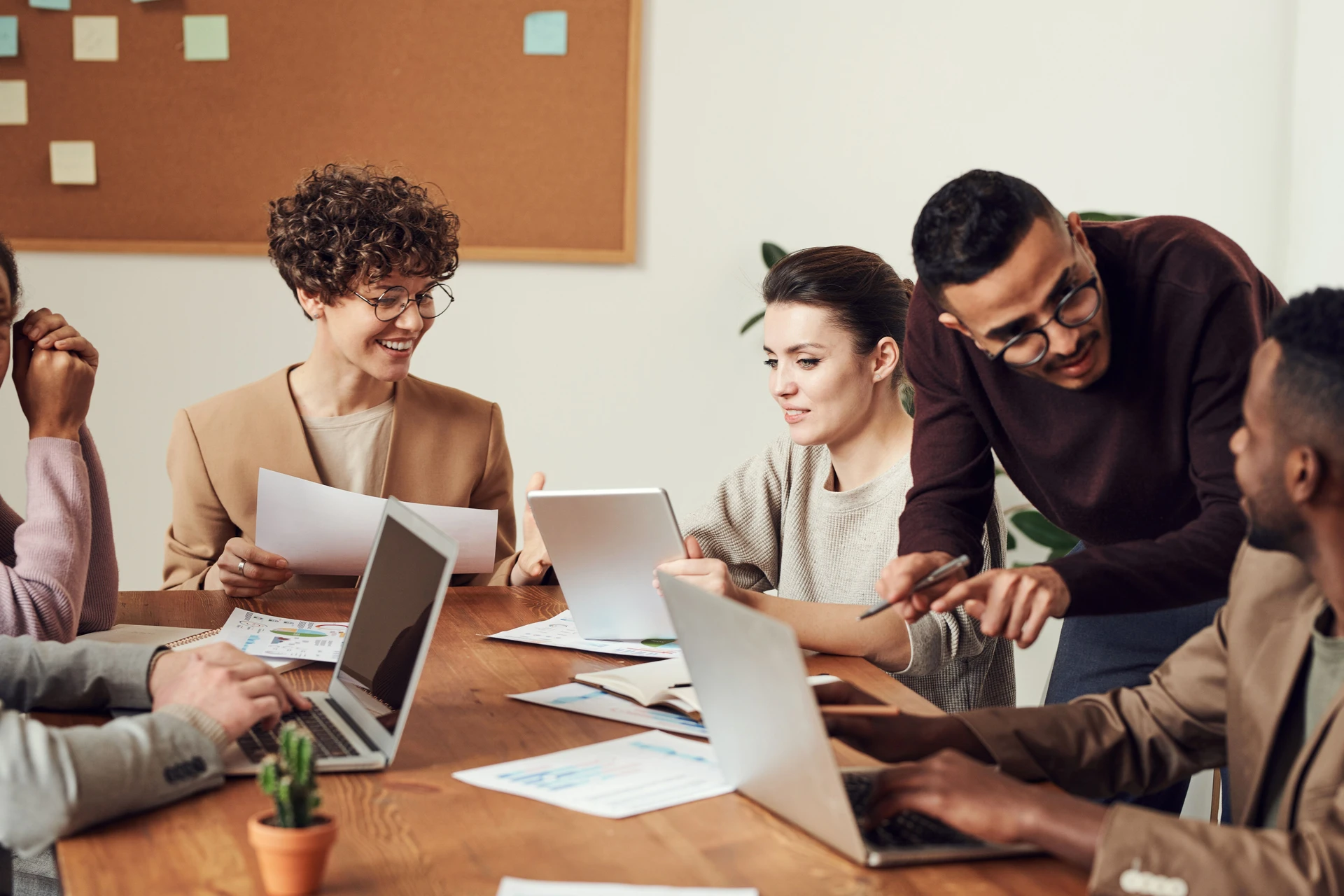 7 Key Steps to a Successful AR Program
Created on Sep 05, 2023
Updated on Sep 05, 2023
Why are successful AR programs important for B2B players? In a previous blog article, we covered the challenges of traditional AR and the benefits of digitizing the AR program. Businesses need to transform their B2B AR processes to adapt to changing expectations and avoid risks associated with legacy processes. Nevertheless, a successful AR program that attracts and retains customers is beyond digitization and automation.
Successful AR programs guarantee consistent cash flow, nurture customer relationships, and reduce payment-related risks. Moreover, streamlined AR processes enhance operational efficiency, providing a competitive edge. The data generated by these programs empowers businesses to make informed decisions and maintain financial health, underpinning their long-term sustainability. In this month's blog article, the BlueX team looks into the key steps of building a successful AR program.
#1 See AR as a Growth Tool
AR may not be the first thing on business leaders' minds, but it plays a crucial role in business growth. It's not just about managing finances; it's a growth catalyst that empowers businesses to thrive, build customer loyalty, and stay ahead in a competitive landscape. Here are reasons why AR can drive business growth:
1. Cash Flow Optimization: Efficient AR processes ensure a steady inflow of funds, providing the financial resources needed for expansion, investment, and seizing growth opportunities. 1. Customer Retention: By offering flexible payment terms and a seamless payment experience, AR can enhance customer satisfaction, leading to repeat business and long-term client relationships. 1. Competitive Advantage: Modernizing AR can set a business apart by providing superior service and convenient payment options, attracting new customers and retaining existing ones. 1. Data-Driven Insights: AR generates valuable data that can inform strategic decisions, identify market trends, and optimize credit policies, helping businesses make informed growth-related choices.
1. Resource Efficiency: Streamlining AR processes frees up time and resources that can be redirected toward core business activities, and innovation, and helps businesses achieve market expansion.
#2 Eliminate Outdated AR Programs
Outdated AR programs can cost you more than you would expect. A recent PYMNTS article pointed out that Amazon for Business gained a competitive edge, drawing B2B customers from traditional suppliers, leading to a $35 billion growth in transactions, thanks to its user-friendly buying experience. In other words, traditional suppliers can face a huge loss, especially when encountering competitors that have fully digitized and streamlined AR programs. These legacy systems often hinder efficiency and customer satisfaction, creating bottlenecks in the accounts receivable process.
#3 Automate your workflows
While a successful AR is beyond automation, you should still automate your workflow. By leveraging AR automation software, you can streamline repetitive tasks, enhance efficiency, and reduce the risk of errors in your financial processes. This transformation allows your team to focus on more valuable and strategic activities while ensuring that your AR operations run smoothly. Whether it's automating invoicing, payment processing, or approval workflows, the benefits are clear: improved productivity and efficiency, reduced manual effort, and a more robust financial foundation for your business.
#4 Integrate with High-Touch Customer Service
According to the COO of Capital One's Trade Credit Business, successful AR programs should also integrate high-touch customer services. A positive customer experience is pivotal to businesses regardless of their size. To address the complex needs of customers, a proactive support team that can provide timely and smoother assistance to customers with inquiries, disputes, or unique payment requirements in a streamlined manner will enhance the overall customer experience. By seamlessly blending digital payments with personalized customer service, companies can offer a level of care based on the data collected. It additionally strengthens brand loyalty and competitiveness in a market where exceptional service is the key to success.
#5 Clear Terms with Timely and Accurate Invoicing
Effective accounts receivable collection is vital for maintaining a healthy cash flow and preventing business disruptions. To ensure timely payments, the process begins with establishing transparency and alignment on payment terms, amounts, and methods. You can issue invoices promptly upon providing goods or services. Make sure your invoices are well-structured, and in a consistent format that clearly states payment terms, due dates, and accepted payment methods, free of any missing details that could lead to extra scrutiny or delays from the payer's accounting department.
#6 Track Your AR
To gain control over your AR, start by monitoring the payment status of your AR. A dashboard with real-time insights can help you easily track outstanding balances and payment changes as invoices are settled, offering a clear view of your financial relationship with customers. You can also organize unpaid invoices by overdue periods using aging reports (typically current, 1-30 days overdue, 31-60 days, 61-90 days, and over 90 days). Regular reports allow you to manage your AR at different time intervals while providing detailed information about outstanding amounts, so you can facilitate more effective customer relationship management.
#7 Make Payments Easy
To optimize AR collection, offer customers simple payment options including traditional methods, such as offline remittance, and online payments, such as ACH transactions. Ensure ease and flexibility in payment processes, whether customers prefer prompt payments or extending their terms. Offering options and flexibility will help improve your customer service and build stronger relationships.
Automate Your AR with BlueX Pay-it-Later

BlueX Pay-it-Later is a fully digitized pay-later tool. By integrating BlueX Pay-it-Later into your business operations, you can get your payments on time, while offering your customers convenient, flexible payment solutions. You can improve your cash flow, reduce the risk of late payments, and enhance the overall customer experience. With BlueX, your customers can get up to $1M in funds with net 30/60 day terms for their cargo and logistics. Instead of manual invoice tracking and follow-ups, BlueX efficiently manages the entire accounts receivable process for you with a simplified payment process, automated reminders, and dedicated customer support.
Unlock the benefits of digital transformation for your business and strengthen your supply chain relationships with BlueX Pay-it-Later.