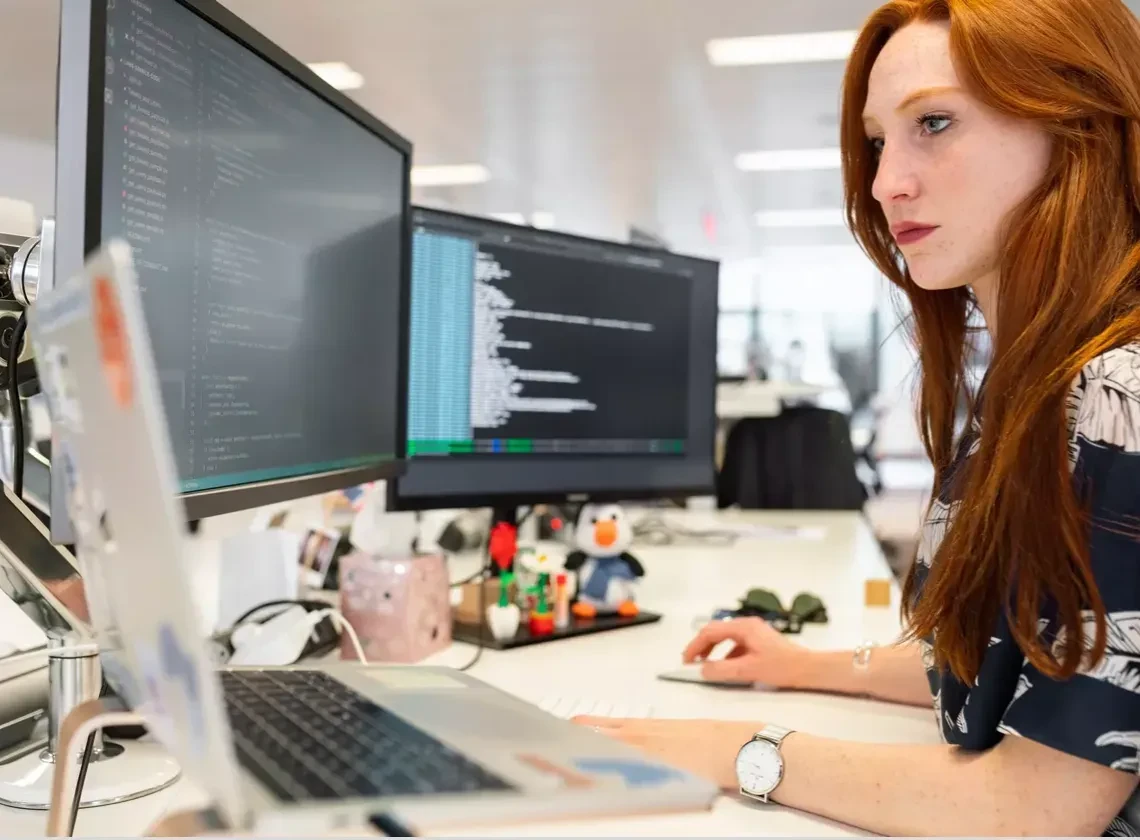 4 Misconceptions About Building Dynamic Pricing Software In-House
Created on Nov 08, 2021
Updated on Aug 02, 2021
Logistics industry experts and outside analysts have been urging ocean carriers to modernize their pricing methods for years. Then came 2020. The barrage of impactful events that rocked ocean shipping that year demonstrated that business as usual is no longer a viable option.
The speed with which global happenings can transform shipping dynamics—rendering good deals unprofitable and creating massive new opportunities for carriers who can act fast—has never been more clear. More carriers are now ready to take the plunge and adopt AI-based dynamic pricing to maximize their spot market earnings.
Now the big question is: should carriers buy dynamic pricing software from a vendor or build their own in-house?
With industry conditions coming to a head so quickly, some carriers—perhaps feeling most comfortable with what they know—may lean toward building in-house. But before moving forward with this massive investment of time and capital, it makes sense to examine the reasons behind your decision and check for hidden costs.
In this article, we'll look at four misconceptions about building dynamic pricing software in-house and explain why carriers may want to rethink.
Misconception #1: We should have our (expensive!) IT team work on dynamic pricing to make the most of our investment.
Wanting to keep your IT team busy makes perfect sense. But to make sure they're adding the most value to your organization, you need to assign them projects that match the expertise and resources available to them.
Creating dynamic pricing software requires high-level knowledge and experience in many fields, including AI, data science, digital spot markets, and more. Few in-house teams have all the expertise needed to build dynamic pricing software successfully. Even if these fields are represented on your IT team, coordinating all the knowledge and resources you'll need to create an effective solution will likely become an all-consuming project for months or years to come.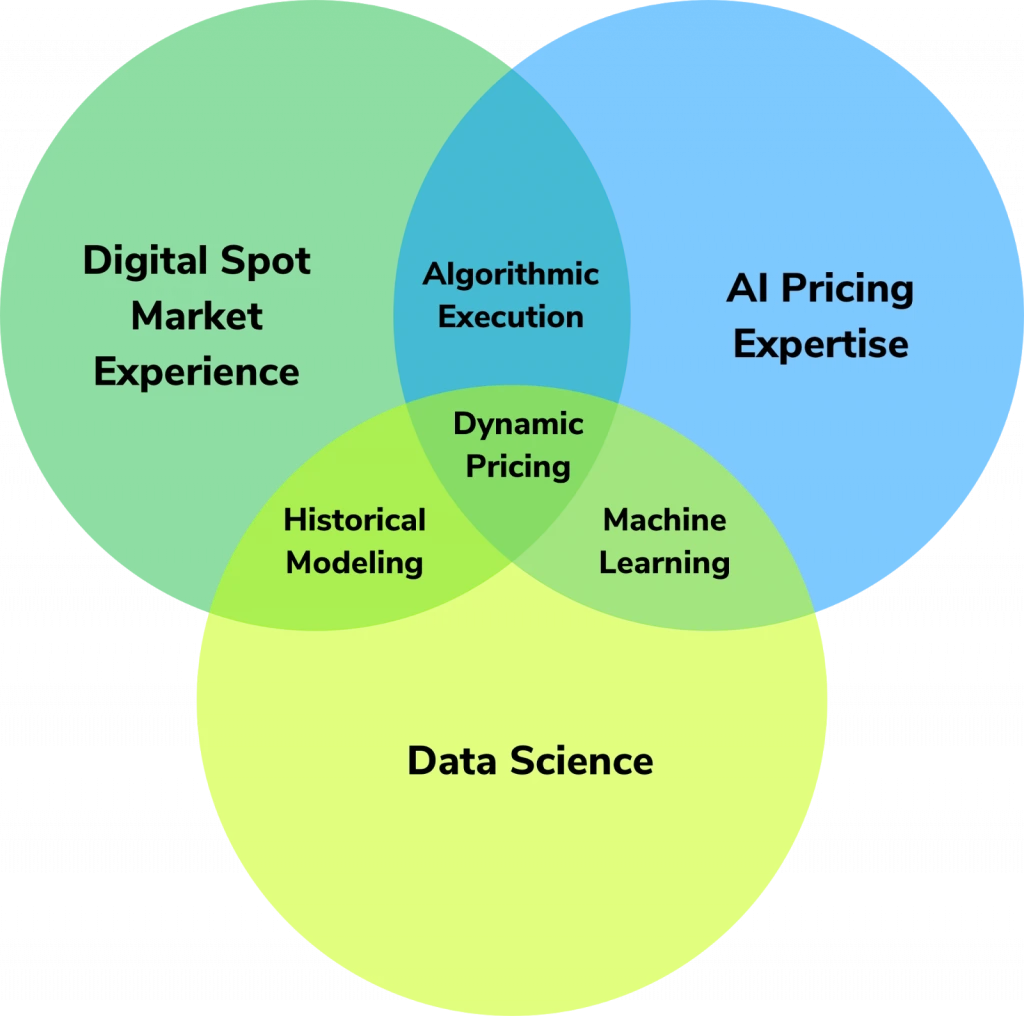 During this time, much of your IT team's attention will be focused on the dynamic pricing project, leaving them less time to work on the organizational problems that only they can solve. You likely want your IT team to focus on refining internal processes, collecting and analyzing high-impact data, boosting your company's efficiency, or other specific goals. If you try to build dynamic pricing software in-house, you'll instead be paying them to become experts in machine learning and AI—a move that may not pay off long-term.
While nothing is guaranteed, a few in-house teams may succeed at building a solution that works. But then you're left with the problem of permanently maintaining that solution. Maintaining enterprise-level software is challenging and time-consuming, especially if you experience any turnover among your IT team. When team members move on from their jobs, they may leave behind a codebase that's difficult for new arrivals to understand and work with.
Buying dynamic pricing software from a vendor is a straightforward way to avoid the risks and uncertainties of building in-house. The BlueX team has already invested all the time and resources needed to create a solution that's proven to work, so why spend your company's time and money trying to do the same? We'll work closely with your IT team to help your organization get the most from dynamic pricing.
Misconception #2: Vendor software won't meet our company's specialized needs. We need to build it to get a perfect fit.
It's true that when you buy software from a vendor, you don't get complete control over the features list. That's why it's important to figure out which features will be most valuable to your organization and then determine how many of those are available from a potential vendor's solution. Getting 95% of what you need—and having those features work perfectly right from the start—will likely be a better value than building a bespoke product on your own.
Here are some ways to assess whether a vendor's solution is likely to be a good fit for your organization:
Determine whether the software was created with your business in mind
Software that's narrowly tailored to the work your organization does is more likely to work for you. In fact, software designed for your specific niche may include valuable features you didn't even realize you needed. BlueX's dynamic pricing system is designed especially for ocean carriers who want to get the most from every spot market deal.
Check out how the software works at organizations like yours
A track record of success at similar organizations usually indicates that the software is well-suited to your industry. For example, BlueX's dynamic pricing system is already deployed globally and getting results at leading ocean carriers
Find out whether the vendor's team has industry-specific expertise
You want to make sure any solution you invest in is backed by a team who knows your industry inside and out. Vendors with deep, well-aligned expertise are likely to create products that meet a very high percentage of your organization's specialized needs. BlueX is home to decades of experience in shipping logistics, business development, software engineering, and finance and has built platforms transacting hundreds of thousands of containers. All that industry experience goes directly into creating products optimized for ocean carriers.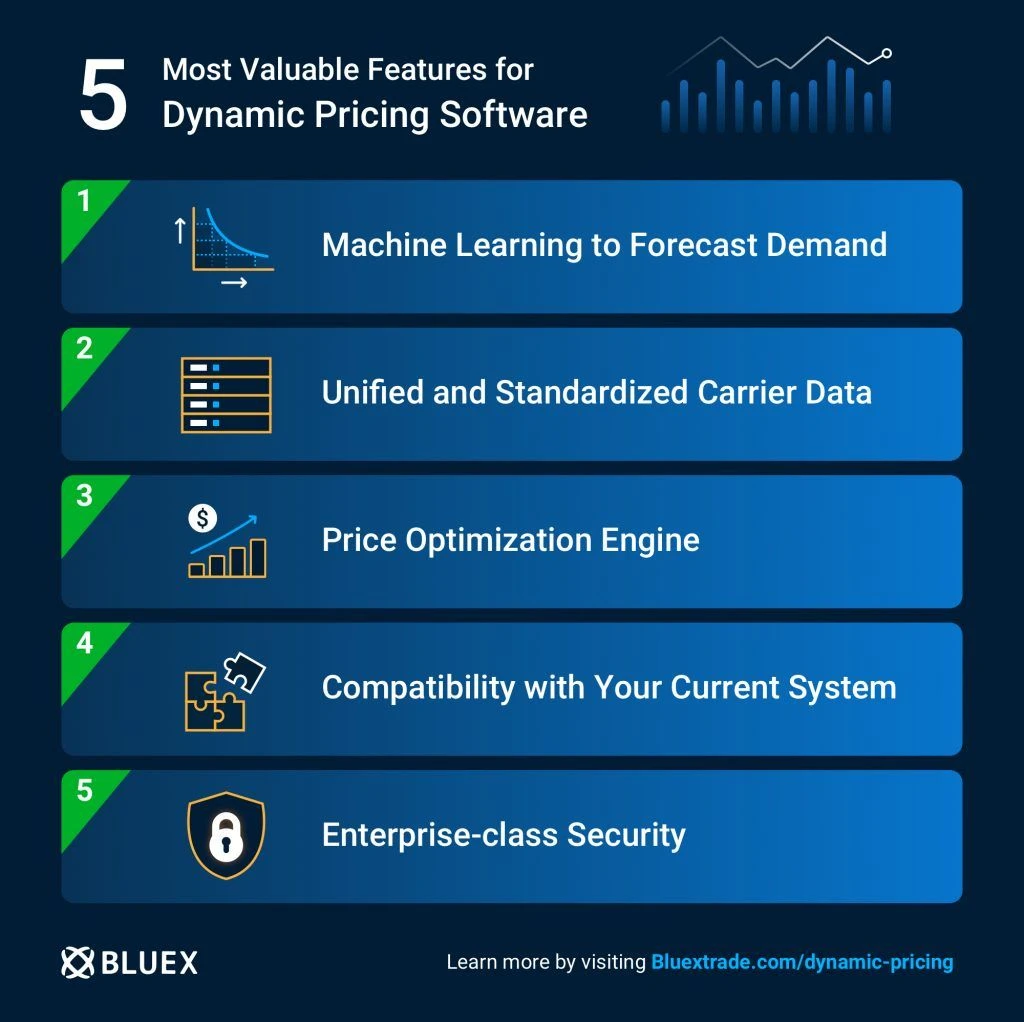 Misconception #3: Software from a vendor might not play well with our existing systems—it's too much trouble to make it work
Making sure your dynamic pricing software will integrate easily with your existing systems is a smart move that will ease your organization's transition to data-driven pricing. Luckily, some vendors offer dynamic pricing systems that act as friction-free extensions of your existing ecosystem. Adopting one of these solutions is unlikely to throw a wrench in the works.
BlueX's dynamic pricing system is designed to work seamlessly with your existing spot booking platform. Smart software design centered around API integration lets us offer a solution you can adopt without scrapping any of your existing systems.
Our dynamic pricing system also comes with customer support to make sure you're getting the most from the product over the long run. We work closely with our clients while designing and updating software to ensure that new features, updates, and fixes play well with your systems and meet your needs.
Misconception #4: Building in-house is the best way to keep our data and systems safe. Vendor software may not be secure
In the world of shipping logistics, cybersecurity is a major concern. From ransomware attacks to data breaches, the risks involved can be pretty nerve-wracking. Wanting to build your dynamic pricing software in-house to keep control of your data is an understandable impulse.
But the best way to keep your systems safe is through enterprise-level information security practices created by an expert team. Unless your team has extensive experience building enterprise software, they're unlikely to be able to match the security offered by a quality outside vendor. Outside vendors can generally create much more robust security protocols, owing to their specialized experience and the scale at which they operate.
Here's an overview of the enterprise-class security measures BlueX uses to keep your data and systems safe.
We host data in AWS data centers in multiple redundant locations. These data centers are industry certified and trusted by many Fortune 500 companies.
We use microservices architecture to protect against external attacks and system failures.
We use enterprise-level data encryption, including SSL (in transit) and AES-256 bit (at rest).
For ocean carriers, pricing is a core business concern, and getting it right is critical. So, it makes sense to wonder if keeping everything pricing-related in-house is the safest call. But as you've just read, many of the leading reasons for building in-house have hidden drawbacks, while vendor-created solutions have advantages including:
Software with a proven track record is guaranteed to work and ship on time
Software created by an industry-expert vendor is likely to meet your needs
The right vendor software can integrate smoothly with your existing systems
Enterprise-level security keeps your systems and data safe
The team at BlueX specializes in building exactly the kind of software you need to successfully implement dynamic pricing. The solution we've built works and is already getting results at leading ocean carriers. In addition to enterprise software expertise, BlueX is home to decades of experience in ocean shipping and logistics. We understand what ocean carriers need and are eager to work with them to help them get the best results from dynamic pricing.
Want to learn more about the advantages of vendor-created dynamic pricing software? Check out this related article.